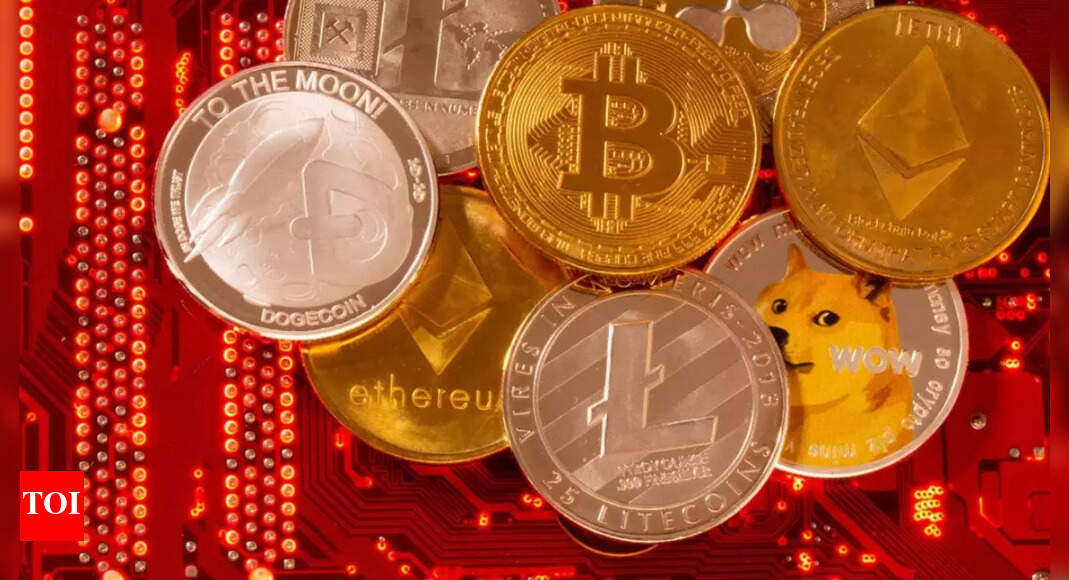 It is true that the crypto world is well ahead of other sectors in dynamism, growth and expansion. Bitmex, a Seychelles-based crypto derivatives platform, has recently published a report titled 'Five ways the world of crypto will change in 2022' . The Bitmex report showcases 5 predictions about the crypto world this year, based on the existing research and reports on crypto. Let's take a look at each of them and see what they hold in store for us.
#1 More women to join in the crypto bandwagon
* Currently, women lag behind men significantly in crypto ownership with 59% men owning cryptocurrencies globally against 41% women according to Finder's cryptocurrency adoption index report of January 11, 2022.
* However, the Bitmex report stressed that the growing education and promotion, simplification and accessibility and increased regulatory measures around cryptos are making it a mainstream asset class and would also ensure inclusiveness by attracting more women into its fold.
* Based on the past patterns of adoption of transformative technology like the internet and PCs, more women picked up the trend than men later on. In crypto as well, women investors can outnumber their male counterparts in the near future.
#2 Solana would outperform
Ethereum
* The advantages of Solana like faster and cheaper transactions and smart contracts can help it benefit in NFTs, metaverse and Web 3.0 space.
* Solana has attracted 400 decentralised apps(dapps) after the launch of its mainnet in March 2020, causing loss to Ethereum which had 5000 dapps since its launch in 2015.
* The Proof-of-History mechanism employed by Solana gives it a lot more security and censorship resistance.
Solana can benefit from the delay Ethereum is taking to transition to the Ethereum 2.0 version.
#3 Explosive growth of crypto gaming sector
* The report highlights that play-to-earn crypto games could lead to massive adoption of cryptocurrencies.
* The growth of crypto-based games is clear from the data by DappRadar, which revealed that the gaming business attracted 1.2 million daily active users, and Axie Infinity game attracted 2 million users everyday in November 2021.
* NFT sales volume hit $27 billion in 2021 according to the Chainalysis report.
* The regulatory safeguards by the Federal Reserve of US would also make the cryptocurrencies stronger
#4 Increase in demand of
crypto-yield savings
* This year, the investors are likely to shift their focus to reaping profits over their crypto holdings rather than capital appreciation.
* The record high inflation in the US in 39 years has lowered the rate of interest in the traditional finance system and will drift the investors towards crypto lending platforms like DeFi and centralised crypto firms.
#5 Crypto firms would acquire Trade finance(TradeFi) companies
* In 2021, crypto firms were acquired by TradeFi companies.
* Few of the important ones were the acquisition of crypto custodian BitGo by Galaxy Digital for $1.2 billion and acquisition of 51 % stake in crypto exchange Bitkub by Siam Commercial Bank.
* Bitmex announced in January 2022, that it will acquire a Munich-based bank.
* More such acquisitions are expected to happen in future.
For the latest crypto news and investment tips, follow our
Cryptocurrency page
and for live cryptocurrency price updates,
click here
.