Bitcoin price has been consolidating since the May 12 crash and has stayed relatively flat from a macro standpoint. As a result of this consolidation, BTC could be preparing for a volatile move that will shock investors.
Dogecoin price is unfolding with a triangle's declining trend line and horizontal support. This coiling up is likely to result in a volatile breakout that will either propel DOGE or result in a steep correction. So, investors need to be patient and wait for a confirmation of the directional bias before leaning to either side.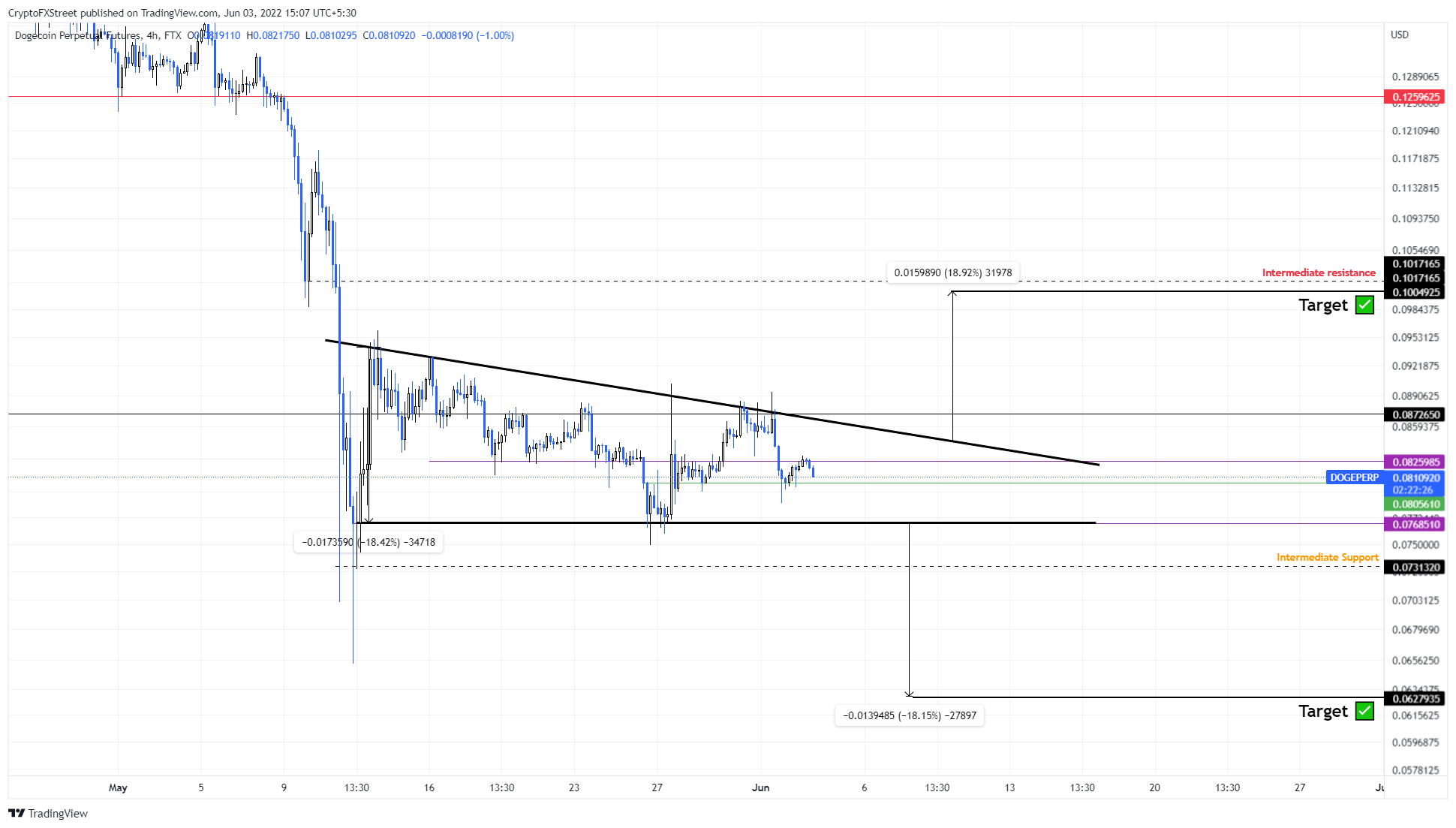 Ethereum (ETH) price has had a rocky ride these past few days from global markets turmoil as EU oil sanctions hit Russia and the US dollar got thrown around the forex space. This week's global volatility spilled into Ethereum price action with which it is highly correlated. Now that ETH price is back in the distribution zone, bulls are buying in, which could create a shortage of supply below $1,928.89, and trigger a rally in ETH price aided by the c counterweight of dollar weakness (ETH is priced in dollars) following US job numbers, which are expected to undershoot this afternoon.