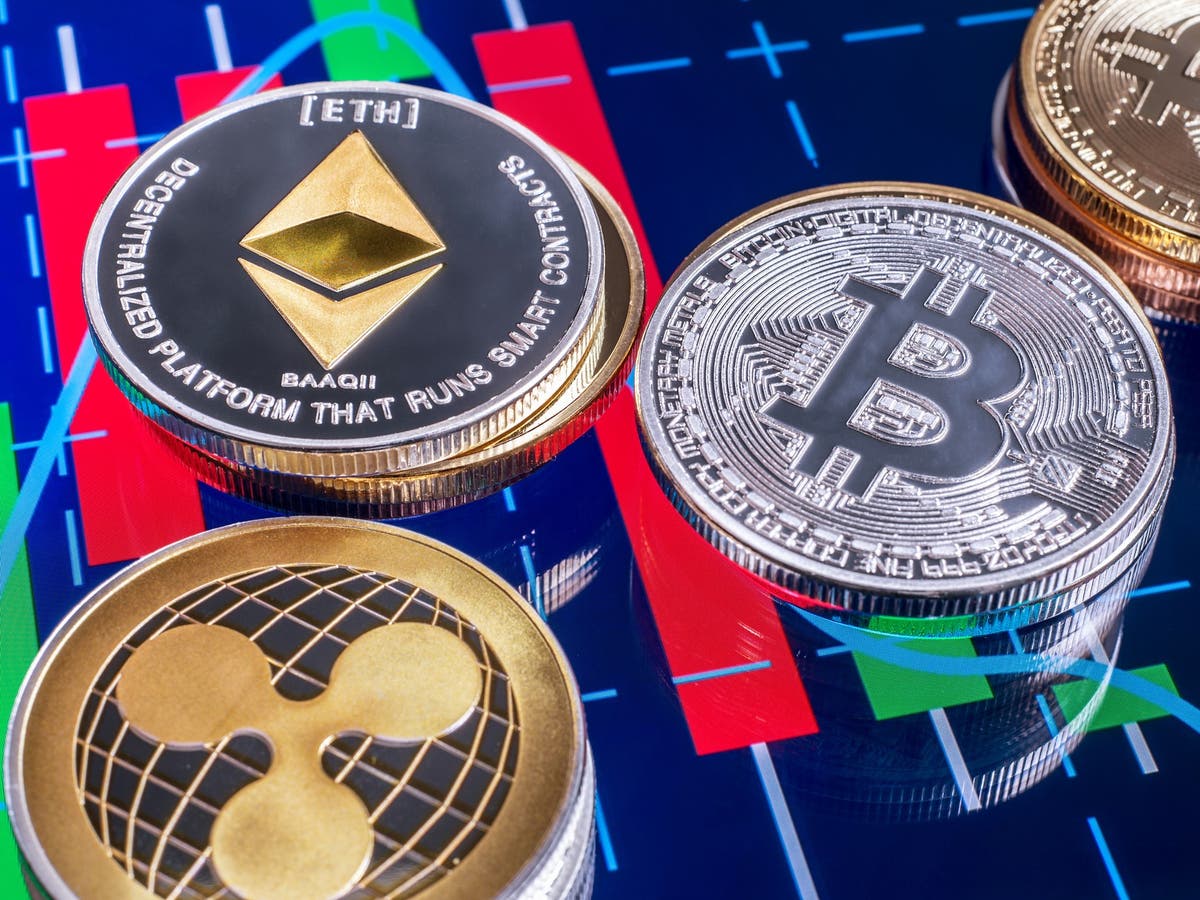 Bitcoin has shot up in price at the start of the week following a major upgrade to its network.
The cryptocurrency rose from below $63,000 to above $66,000 over the weekend to close in on the all-time high it experienced last week of close to $69,000.
Ethereum (ether) also surged on Monday morning, returning above $4,700 after a mini flash crash ended its record-breaking price rally last week.
Of the top 10 leading cryptocurrencies by market cap, only dogecoin suffered losses over the last 24 hours, but only dipped by less than 1 per cent.
Bitcoin's price appears to have been boosted by the roll out of the long-awaited Taproot update, which improves both the privacy and security of BTC, while the rejection of a spot bitcoin ETF on Sunday by the SEC appears to have done little to damage bitcoin's price prospects.
You can follow all the latest news, analysis and expert price predictions right here.
1637000404
Satoshi Nakamoto's net worth among world's wealthiest
Bitcoin's record-breaking price rally means Satoshi Nakamoto is now in the top 15 of the wealthiest people on the planet.
The mysterious bitcoin creator has anywhere between 750,000 and 1.1 million bitcoins in their various crypto wallets, which haven't been touched since 2010. In that time, their value has risen by more than 10 million per cent, giving a US dollar value of up to $73 billion.
There is also a legal battle currently underway in Florida seeking to uncover the true identity of Nakamoto.
You can read the full story here.
Anthony Cuthbertson15 November 2021 18:20
1636988341
PlanB says $135k price prediction 'still in play'
Pseudonymous Dutch analyst PlanB has said his "worst case scenario" price prediction model is still on track.
The forecast, which he made back in June when bitcoin was below $34,000, puts BTC on course to hit $98,000 before the end of November before going on to reach $135,000 next month.
This would require a 50 per cent price rise over the next two weeks, which seems inconceivable unless you look at previous record-breaking rallies. Bitcoin is already up more than 300 per cent since this time last year and has already seen monthly gains of more than 50 per cent during the 2021 bull run.
You can read the full story here:
Anthony Cuthbertson15 November 2021 14:59
1636972480
Bitcoin receives biggest upgrade in four years
Bitcoin has received a major upgrade to its network through the roll out of the long-awaited Taproot update.
It is the biggest improvement to bitcoin's underlying network since 2017 and will serve to bolster the privacy and security of the cryptocurrency.
The upgrade will also unlock the possibility of smart contracts through bitcoin's network, while also improving scalability – a crucial element for BTC to succeed as a mainstream form of currency, as it has become in El Salvador.
Here's what Paolo Ardoino, CTO at the crypto exchange Bitfinex, told us about what the Taproot upgrade means for bitcoin:
Anthony Cuthbertson15 November 2021 10:34
1636686517
The prices of several cryptocurrencies, including bitcoin, ethereum, and dogecoin have grown in the last 24 hours with the overall crypto market increasing in value by about 2.5 per cent in the period.
Bitcoin, whose price steeply declined early Thursday – dropping in value by nearly $3,000 – has since stabilised and is currently valued at about $65,000.
Ethereum, which also experienced a sharp price dip during this period after record highs on Wednesday, is inching back to the $4,800 mark.
Solana and cardano, whose values rose on Thursday, have since dropped to their respective prices 24 hours earlier.
Dogecoin has grown by about 2 per cent in the last day while shiba inu, which has surged by about 17 per cent in the last week, is up by about 8 per cent in the last 24 hours.
The global crypto market is priced at about $2.87 trillion, and the chart looks mostly green with signs of growth.
Vishwam Sankaran12 November 2021 03:08
1636635181
Binance suspends Doge network withdrawals
Leading crypto exchange Binance has just announced that it has been forced to temporarily suspend Doge network withdrawals from its platform.
"We discovered a minor issue with DOGE network withdrawals on Binance after carrying out a version update on 2021-11-10," a note on the firm's website states.
"As a result, we have temporarily suspended DOGE network withdrawals until this issue is resolved. Binance is actively working with the DOGE project team to resolve the issue.Please note that DOGE network withdrawals will remain closed until this is fixed. Users are still able to withdraw DOGE on other networks during this time."
Anthony Cuthbertson11 November 2021 12:53
1636629930
Twitter becomes latest firm to add 'crypto division'
Twitter has announced a new cryptocurrency division in order to "push the boundaries of what's possible with identity, community, ownership and more".
Twitter Crypto will be used to develop digital currencies, blockchain technology and "other decentralised technologies" for the social media firm, which recently added cryptocurrencies to its Tips feature.
CEO Jack Dorsey, who's Twitter bio simply states "Bitcoin", recently launched BTC startup called TBD to "help [Twitter] build an open platform to create a decentralised exchange for bitcoin".
You can read the full story here:
Anthony Cuthbertson11 November 2021 11:25
1636629226
Mini price crash prompts calls to 'buy the dip'
As has now become common throughout this record-breaking market rally, the latest flash crash has led to semi-ironic celebrations across social media and bitcoin forums to "buy the dip".
One popular post on r/Bitcoin stated: "Time to stock up while it's on sale!"
Even famed whistleblower Edward Snowden, who last tweeted bout buying bitcoin in March 2020 when it briefly crashed below $5,000.
With a new record high yesterday, every single flash crash so far in 2021 has proved to be a "flash sale", as every time it has recovered to another al-time high.
Eventually, however, market momentum may run out, and the crash could take years, rather than days or months, to fully recover.
Anthony Cuthbertson11 November 2021 11:13
1636627621
Bitcoin and Ethereum flash crash in unison
Bitcoin and Ethereum have mirrored each other's price movements overnight, both suffering a flash crash before steadying.
Several other leading cryptocurrencies have copied this pattern, including Cardano (ada), Ripple (XRP), Solana (SOL) and Polkadot (DOT).
It's pushed the overall crypto market back below $2.9 trillion, however by its own notoriously volatile standards it's barely more than a blip. Whether it's the start of something more serious will be determined within the next few hours, though BTC and ETH remain within 5 per cent of their all-time highs.
Anthony Cuthbertson11 November 2021 10:47