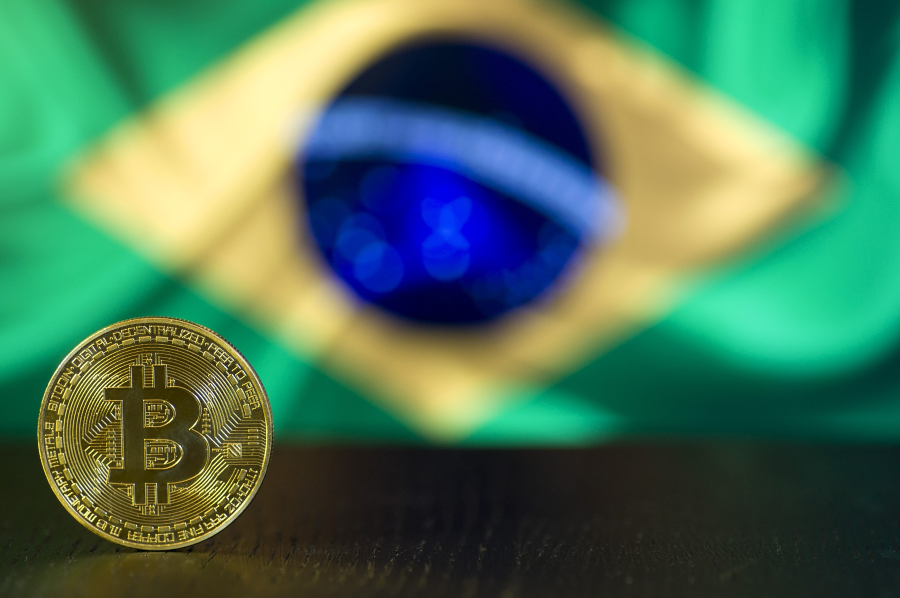 The cryptocurrency industry continues to expand as many financial players join to utilize its constantly emerging opportunities.
There have been plans amongst many central banks around the globe to launch digital coins in the name of CBDCs. Many financial institutions, especially in the investment markets, are taking the lead to support the industry.
In recent news, a Brazillian investment bank has rolled out a crypto-trading app that features many altcoins. BTG Pactual customers can now utilize this app for direct crypto investments. For now, users of its Mynt platform can buy both Ether and BTC. However, the bank is also making plans to support more crypto assets.
Cryptocurrency market rises by 2% today | Source: Crypto Total Market Cap on TradingView.com
According to the bank's head of virtual assets, Andre Porthilo, there will be more cryptos to trade on the platform very soon.
The CEO, however, mentioned that they only fulfilled the wants of their customers. Robert Sallout disclosed that many of their clients showed interest in cryptocurrency investment. So the bank had no choice but to provide access for them.
Plans To Hold Cryptocurrency Training
The crypto industry is becoming more popular, with El Salvador adopting BTC as a legal tender. However, many people still don't understand the mechanics of the industry. As such, BTC Pactual aims to provide training geared towards cryptocurrency education, especially for its users.
Related Reading | Bitcoin ETF Receives Approval from SEC, Marking Historic Day for Crypto
According to the CEO, the bank has to educate its customers about the technology and the available cryptocurrency assets in the financial markets.
The app known as Mynt has placed the investment bank at the forefront in the Brazilian market. No other investment bank has done what BTC Pactual has done by allowing their customers to invest directly into crypto.
Moreover, Porthilo mentioned that the bank is operating under strict regulations of the Brazilian central bank and its SEC. So, users will use the app with ease, given the top bodies regulating it.
BTC Pactual's Journey So Far
Before launching Mynt, the investment bank had earlier launched a security token, ReitBZ, backed with real estate. The launch was two years ago, but earlier, the bank spent time analyzing digital assets.
Related Reading | Bitcoin "Supertrend" Begins As Buy Signals Stack On All Major Timeframes
Apart from the Mynt launch this year, BTC Pactual had earlier launched a Bitcoin 20 Multi-Market investment fund. This move placed the bank at the top institution that has launched a cryptocurrency fund amid other investment banks in Brazil.
Featured Image From Pixabay and Chart From TradingView.com