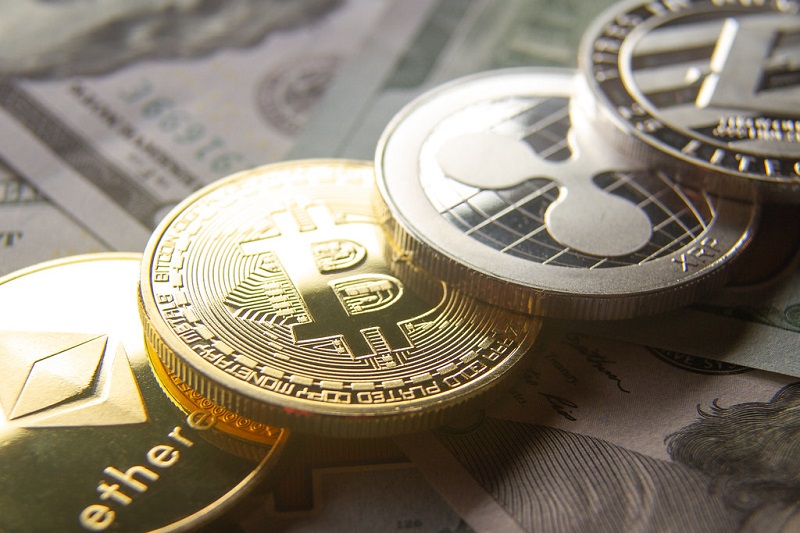 The cryptocurrency market is trying to get a rally going as we head into 2022, after being bearish since early November. The decline stalled earlier this month, but cryptos couldn't find the strength to turn bullish. Although, in the last several days we have seen some increased bullish pressure, especially for certain cryptos such as Cardano, while other cryptos such as Litecoin, Bitcoin (BTC) and Ethereum (ETH) have been finding it hard to resume the uptrend. So, let's see if how Cardano and Litecoin look ahead of the new year.
Cardano Daily Chart Analysis – ADA Breaks the 50 Daily SMA, Pushing Above $1.55
Cardano breaks the resistance at $1.50
Cardano has been one of the most bearish cryptocurrencies since September, missing the bullish run in the crypto market during October and early November. We saw an attempt to turn bullish in November, with the market being in the middle of a bullish cycle and buyers pushed ADA/USD above the 50 daily SMA (yellow), But it couldn't hold the gains and the decline resumed, pushing the price to $1.20. We were waiting for $1 to buy ADA coins, but Cardano reversed at $1.20 and now it has climbed above the 50 SMA again, pushing above $1.55.
Cardano is a promising blockchain, but it has failed to generate buying interest for its token ADA, despite founder Hoskinson trying to talk it into turning bullish, which might be working as the price has been increasing for the last several days. The dApps are coming to Cardano, with SindaeSwap being the first DEX to launch and more to come in 2022. This should help ADA attract buying interest and this might be the reversal many were waiting for. Although, we will follow the price action to see if it really turns bullish.
Litecoin Daily Chart Analysis – LTC Finding Resistance at the 200 Daily SMA
Litecoin still consolidating below the 200 daily SMA
Litecoin has also been weak since September, with only a short-lived bullish move from $200 to $300, while other crypts were making massive gains during this time. Litecoin buyers couldn't hold the gains and LTC/USD turned bearish, falling to $120 early this month, although the real support comes at $140.
Now, Litecoin remains below the 200 SMA (purple) on the daily chart, which is acting as resistance, so LTC buyers don't seem strong enough to push the price above this level, which would open the door for further gains. Litecoin has seen some positive developments recently, with the LTC Visa debit card and the activity as well as the number of LTC addresses increasing. But, LTC remains weak, so unless the market sentiment turns quite bullish, LTC will probably trade sideways.
LTC/USD