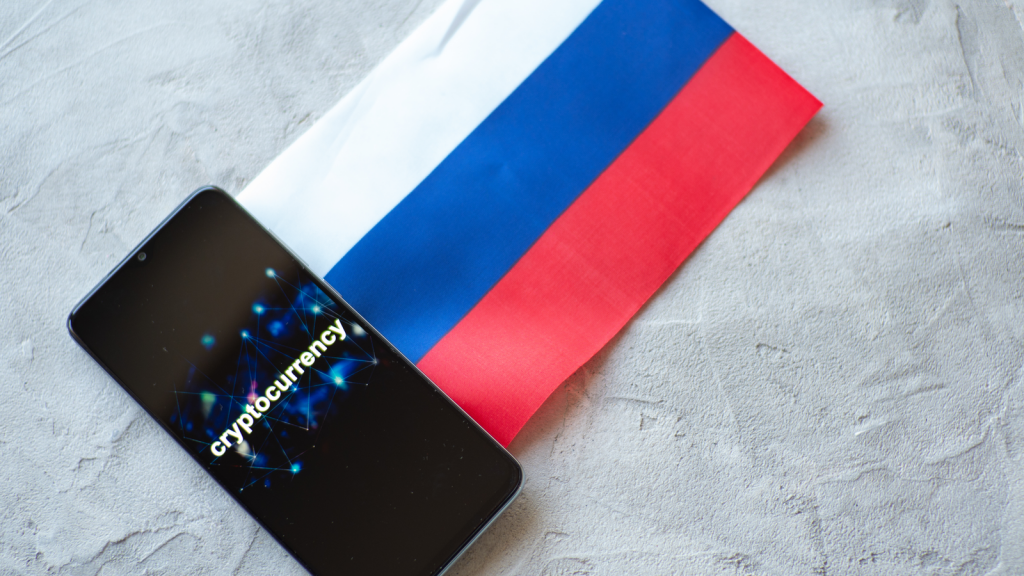 Source: Trismegist san / Shutterstock.com
Crypto news is already hot this month. Ethereum (ETH-USD) and Cardano (ADA-USD) are bringing in massive new upgrades, Ripple is winding down its SEC lawsuit and Voyager Digital (OTCMKTS:VYGVQ) is finishing up its bankruptcy auction. Crypto is also a hot topic in the realm of international affairs. Indeed, in a move that adds to its policy flip-flop, Russia is planning to introduce a bill that would allow it to evade sanctions.
Russia has issued varying, contradicting opinions on crypto. It isn't interested in a central bank digital currency (CBDC), nor does it want to allow Russian citizens to trade or transact with crypto assets. However, President Vladimir Putin has shown interest in mining crypto on an industrial scale.
This hodgepodge of stances have culminated in a hardline ban on crypto trading within Russia. Meanwhile, the country continues to embrace the crypto miners operating within its borders.
This all could be changing. When Russia first invaded Ukraine, many countries levied sanctions against it. Many feared early on that Russia would turn to crypto to evade these sanctions.
While others assert that this isn't — and hasn't — been the case, the Russian government could prove otherwise.
Crypto News: Russia to Entertain New Crypto Bill
The U.S. might be moving forward on its own crypto regulation this month, but the big crypto news of today lies elsewhere. Russia's incoming crypto bill is a big deal, because it follows in the footsteps of another U.S. adversary and could help the nation evade sanctions over blockchain.
Russian Finance Ministry head Ivan Chebeskov says that the country is drafting a new bill to amend its previous ban on crypto trading. This new bill will give businesses the opportunity to conduct transactions using cryptocurrency.
The draft bill comes just weeks after the Russian central bank flipped its stance on crypto. Previously anti-crypto, the Bank of Russia came out in favor of legalizing crypto payments for cross-border transactions only. This recent change of heart follows Russian Prime Minister Mikhail Mishustin's bullish comments on crypto. Just last week, Mishustin tasked the Bank of Russia, the Federal Security Service (FSB) and the country's tax and financial monitoring branches to come to agreement over whether or not to legalize these cross-border payments.
All of this news comes, perhaps unsurprisingly, just after the Iranian government gave its own local businesses the legal right to import goods with crypto payments. It recently imported $10 million worth of vehicles into the country, the first such import order ever. These imports also mark a successful move to evade trade sanctions.
It seems that Russia has taken Iran's success into account. Investors would be wise to keep an eye on the policy and legislation news coming out of the nation this week.
On the date of publication, Brenden Rearick did not have (either directly or indirectly) any positions in the securities mentioned in this article. The opinions expressed in this article are those of the writer, subject to the InvestorPlace.com Publishing Guidelines.