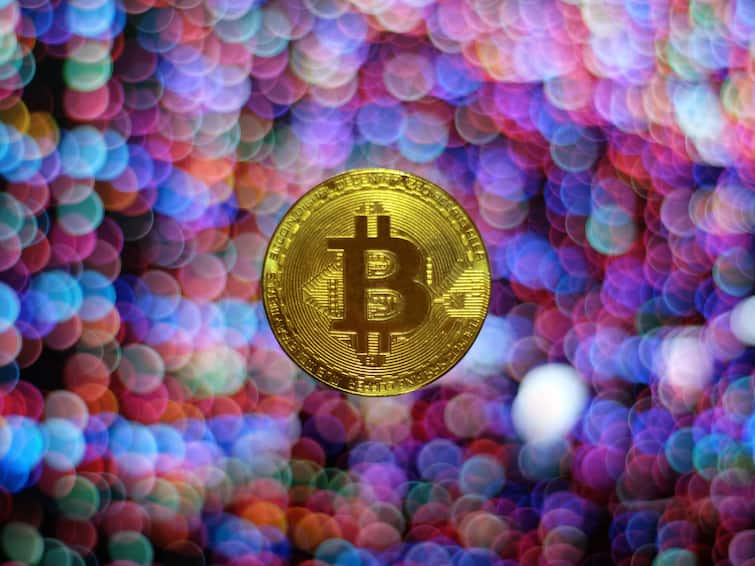 Diwali is right around the corner and you must be wondering about what gifts to give your loved ones this year. For ages, India has been one of the world's leading markets for gold. The purchasing and gifting of gold are usually customary during Diwali as it is one of the leading instruments of long-term investment — a hedge against inflation and rising prices. World Gold Council (WGC) estimated that Indian households may have accumulated up to 25,000 tonnes of gold. This is around 12.65 percent of the total 1,97,576 tonnes of gold mined throughout history.
However, young people are now looking to go digital with their gold. With the global financial system evolving and millennials becoming more aware, several Indians are actively investing in cryptocurrencies.
Investors believe that gifting cryptocurrencies are not only efficient and better convenient, also they are among those gifts that have the potential to go up in value. In a nutshell, we can say that the digital currency may be volatile but is considered to be 'digital gold' by new-age millennials.
Crypto vs Gold
There are several strong arguments in favour of the yellow metal, making it the go-to asset during festivals. But crypto is rapidly challenging all these arguments. Take a look:
Rare and limited supply
Crypto is rare and has a limited supply and cannot be created at will. It also means that no government can control it or fake it. On another side, the yellow metal is valuable as a material for consumer goods such as jewelry, and it is not in abundance. However, the scarcity of gold keeps on changing, depending on how much you put your effort into finding it.
Durability
Both crypto and gold are almost perfectly durable. As long as the Internet continues to operate, crypto will remain in use. 
Divisibility
Technically, crypto can be divided into pieces. For example, a Bitcoin can be divided into individual satoshis, with 100,000,000 satoshis making up 1 BTC. However, gold cannot be divided as easily or as precisely but it can be minted in smaller denominations.
Purity
Crypto and gold can't be counterfeited and duplicated. Simply put, crypto is easy to recognise and impossible to counterfeit. On the other hand, gold is pretty recognisable, though it must be tested for purity under some circumstances.
Volatility
It is not that only crypto is volatile. Experts argue that even the yellow metal has had its volatile days. One could argue about the volatility associated with crypto prices but let's not forget that even gold had its share of volatile periods before it matured as an institutional asset. Crypto, as an asset class, is fairly young and the volatility would be reduced significantly as the crypto market grows and more institutional players start moving in.
Various ways you can gift crypto
There are several ways you can send your loved ones cryptocurrency as a gift:
> A crypto trader or investor can gift cryptocurrency through a cryptocurrency exchange using crypto gift cards, crypto paper wallets, crypto tokens, etc.
> A crypto trader can buy gift cards from a cryptocurrency exchange for the purpose of gifting them to friends and relatives.
> A crypto trader can also gift a crypto paper wallet, i.e., a piece of paper with a unique private key and Bitcoin address.
> A crypto trader can gift a crypto token, i.e., a virtual token or a denomination of crypto in the form of a token.
Tax exemptions for crypto gifts
Gifting crypto can be a convenient way to share wealth with your loved ones. But there are some things to consider before you send, receive, or sell such gifts — importantly, whether you'll owe taxes on them, and how much.
During Union Budget 2022, it was announced that the gift of crypto shall be taxable in the hands of the receiver. Based on the changes in Finance Bill 2022, the tax as per the income tax provisions (Section 56) applies to the gift of cryptocurrency too.
Therefore, the gifting of cryptocurrency, NFT, or other virtual digital assets is taxable in the hands of the receiver if received from a non-relative for a value exceeding Rs 50,000.
Here's when income tax exemption applies for crypto gifts: 
> VDAs (virtual digital asset) gift with a value up to Rs 50,000.
> VDAs (virtual digital asset) gift with a value exceeding Rs 50,000 received from a relative.
> Gift of VDAs (virtual digital asset) with a value exceeding Rs 50,000 received from non-relative taxable in hands of receiver.
> Received on the occasion of marriage, via inheritance or will, or in contemplation of death.
Is Crypto a good gift?
Similar to giving a gift card for a retail store, giving crypto can be exciting for the sender and receiver alike. Plus, it is a gift that could wind up being worth a lot more in the future.
But also consider whether the crypto will be difficult for the person to manage and how you will feel if the crypto winds up dropping in value instead.
In the last few years, Bitcoin and some sister cryptocurrencies have been invented and they dramatically encroach on key use cases of gold, like flight capital and safe haven investment.
Bitcoin has registered a remarkable 100x improvement over gold as a store of value. The world is realising this eminence growth and beginning to reprice digital currency in real time. Experts also believe that it is likely to continue appreciating in US dollar terms over the coming years.
(The author is the founder and CEO of Tarality, a next-gen crypto multi-functionality platform that aims to streamline the laborious and error-prone process of traditional banking platforms by providing greater transparency, enhanced security, high-speed transactions.)
Disclaimer: The opinions, beliefs, and views expressed by the various authors and forum participants on this website are personal. Crypto products and NFTs are unregulated and can be highly risky. There may be no regulatory recourse for any loss from such transactions. Cryptocurrency is not a legal tender and is subject to market risks. Readers are advised to seek expert advice and read offer document(s) along with related important literature on the subject carefully before making any kind of investment whatsoever. Cryptocurrency market predictions are speculative and any investment made shall be at the sole cost and risk of the readers.