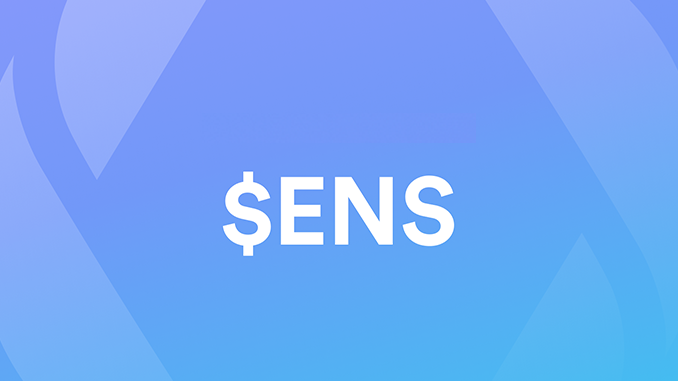 ENS price ranges break above 50 EMA on the daily timeframe. 

ENS price gets rejected as price attempts to break out of an asymmetric triangle.

The price holds above daily support and could retest daily resistance for a possible break. 
Ethereum Names Service (ENS) price showed bullish strength recently, but the price has struggled to break above key resistance against tether (USDT). With Ethereum Name Service (ENS) facing resistance to breaking above $16, acting as a tough resistance area, the price of ENS continues to trade above daily support as the price aims to break key resistance. (Data from Binance)
Ethereum Name Service (ENS) Price Analysis On The Weekly Chart 
After bouncing from its weekly low of $9 as a price rally to a high of $17 before facing a stip rejection, the price of ENS has recently declined, and the price has continued to struggle to rejuvenate its bullish trend.
The price of ENS remains above a critical support level of $14, acting as a good demand zone for buy orders. For ENS to have a chance to trend higher, the price must break through its weekly resistance of $16.
To restore a relief bounce, the price of ENS must break and hold above the $16-$17 resistance level that is preventing the price of ENS from trending higher. If the price of ENS continues to reject $16, we may see a retest of $14 and possibly a lower support area of $10 on the weekly chart.
If the price of ENS breaks and holds above $17, it could spark a major rally, as this has proven to be a difficult area for the ENS price to break out of.
Weekly resistance for the price of ENS – $16-$17.
Weekly support for the price of ENS – $14.
Price Analysis Of ENS On The Daily (1D) Chart
In the daily timeframe, the price of ENS continued to show strength as it faced rejection in an attempt to break out of its range following the formation of an asymmetric triangle with good volume and a bullish continuation pattern.
The price of ENS is $14.8 higher than the 50 Exponential Moving Average (EMA) but lower than the 200 EMA. The 50 EMA acts as a support for the ENS price, while the 200 EMA acts as resistance. Prices at 50 and 200 EMA for ENS are $14 and $17, respectively.
A break and close above $16 could see the price of ENS retest a high of $20.
Daily resistance for the ENS price – $16.
Daily support for the ENS price – $14.
Onchain Analysis Of ENS
The price of ENS from the on-chain analysis looks more decent despite having a fall of over 70%. ENS produced a reasonable return on investment (ROI) of 105% over the past five months compared to other crypto assets that have struggled for the past months.
Featured Image From zipmex, Charts From Tradingview and Messari