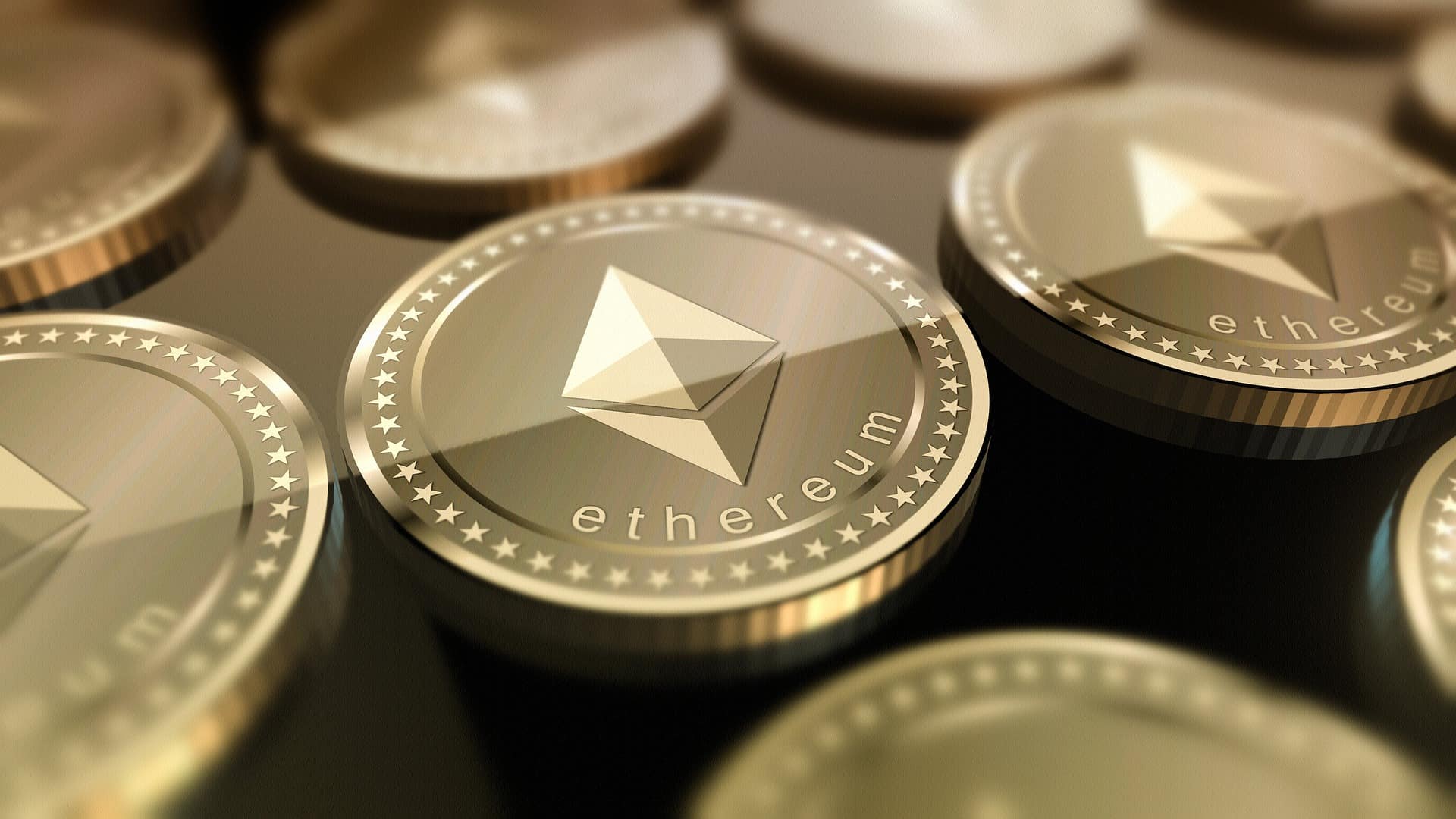 The price of Ethereum (ETH), the second-largest cryptocurrency by market value, crested to a new all-time high (ATH) of US$4,361.18 on Oct. 21, according to CoinGecko data — a slight increase over its previous ATH of US$4,356.99 on May. 12. 
But Ethereum's new price peak was followed by a quick pullback, dropping by 3.7% within an hour. Ethereum is currently trading at US$4,140 as of publishing time, according to CoinGecko data.
Ethereum playing catch-up and leading other altcoins
Crypto market watchers told Forkast.News that they were not surprised by Ethereum's price movements and that investor attention has been shifting from Bitcoin (BTC) to Ethereum following the launch of a Bitcoin futures ETF in the United States.
"With rumors of Ethereum ETFs possibly coming, many investors are getting exposure to ETH before any announcement," Justin d'Anethan, head of exchange sales at Nasdaq-listed crypto company EQONEX, told Forkast.News. "From a cyclicality perspective, it also stands to reason that with BTC breaking new highs, ETH would gain as well — and maybe at some point outperform."
"Ether balance on exchanges is at a two-year low, while Friday's US$435 million options expiry overwhelmingly favor calls. These two factors have been the driving force behind ETH's recent surge," Igneus Terrenus, crypto exchange Bybit's head of communications, told Forkast.News. "The Altair Beacon Chain upgrade, the first upgrade of Ethereum's transition to proof-of-stake (PoS), is expected on Oct. 27 and may give ETH even more momentum on its upward trajectory."
EQONEX's d'Anethan said Ethereum's surge followed by a pullback was reminiscent of Bitcoin's trading action earlier in the week, with buyers clearing some of the selling overhang before pushing higher. "We often observe BTC leading, ETH catching up, and then more exotic or speculative coins follow on."
"ETH is the leader of alts and if we continue to see strength, you can expect a wave of smaller market cap coins to rally. Many of them have, if you look at Solana (SOL), VeChain (VET), Chainlink (LINK) and others," d'Anethan added. "People are always looking at the next thing to move and bring a return."
Joah Santos, CMO of cryptocurrency exchange Aldrin, said that there was an order to the money flow most of the time. "BTC pumps, ETH follows, BTC retraces, other Layer 1s pump and so on," Santos told Forkast.News in an email. "This story has repeated itself so often, the only variable nowadays is the length of time of each cycle. The way things are pumping on the Layer 1s, I'm expecting a massive run on the small caps in those ecosystems."
See related article: What's Ethereum price outlook for the rest of 2021?
The growth of decentralized finance (DeFi) and the current non-fungible token (NFT) hype are also contributing to Ethereum's rise.
"Being the leading smart contract platform, Ethereum's price is being directly impacted by the growing adoption of [decentralized applications (dApps)] across the most active categories of DeFi, NFTs and gaming," said Dragos Dunica, co-founder of DappRadar, in an email.
"As dApp adoption ramps up, alt price cycles are shortening, and the correlation between dApp activity and token price is tightening," Dunica added. Usage is at its all-time high and that's very good news for Ethereum — I wouldn't be surprised if it hits US$10K before Christmas."
See related article: Ethereum addresses using DeFi soar 65% to over 2.9M
Etherum ATH going to be an ongoing trend
Danny Chong, co-founder of Tranchess, a yield-enhancing digital asset tracker, told Forkast.News that Ethereum will likely keep rising to new all-time highs for the foreseeable future.
"From both a market capitalization perspective and the fact that Ethereum has a lot of ongoing developments and future upgrades, ETH will continue to appreciate steadily in long-term value," Chong added. "Its position as the largest programmable blockchain sector with increasing institutional acceptance and adoption will continue to bolster this long-term trend."
Ethereum's transition to Eth2
While "competitor" blockchains such as Binance Smart Chain, Cardano, Polkadot, Solana, have emerged to challenge Ethereum's dominance, the vast majority of DeFi protocols and stablecoins operate on the Ethereum network, and Ethereum still leads by far with over US$157 billion of total value locked (TVL) in DeFi protocols, according to DeFi Llama. 
Work is also underway to make Ethereum more scalable, secure and sustainable with successive Eth2 upgrades. 
See related article: Vitalik Buterin speaks: What lies in the future of Ethereum?
What is the Altair upgrade?
Altair, the first mainnet upgrade to the Beacon Chain, has been scheduled for epoch number 74,240 on Oct. 27, 2021, at 10:56:23 a.m. UTC. "This upgrade brings light-client support to the core consensus, cleans up beacon state incentive accounting, fixes some issues with validator incentives, and steps up the punitive params as per EIP-2982," according to an Ethereum Foundation blog post.
Ben Edgington, lead product owner at ConsenSys Quorum protocol engineering, told Forkast.News in an interview that the upgrade was an administrative fork. Validators would need to update their nodes but end-users or stakers would likely not notice anything. 
"We're making it easier for light-clients, which are a way of accessing the blockchain without running your own node and getting trusted information, to sync up with the chain and get the latest information," Edgington said. "It's partially tidying up some things and taking the training wheels off the Beacon Chain a little."
Ethereum's Beacon Chain upgrade, implemented in December 2020, marked the beginning of the Eth2 rollout and brought staking to the Ethereum ecosystem. "The Merge" — Ethereum mainnet's merge with the Beacon Chain's proof-of-stake system — will mark the end of a proof-of-work Ethereum and is scheduled to take place in 2022. There is currently close to 8 million Ether or approximately US$33 billion staked in the Eth2 deposit contract.
Edgington says the main focus before the merge is testing and risk management. "Ethereum is worth quite a lot of value. We need to make sure it's bulletproof. So the main work for the next six months is really testing, auditing and risk management activities, governance in the community, and making sure everybody is comfortable and ready for this to happen."
"Ethereum is always innovating, always building in protocol and outside protocol," Edgington said. The stuff we've got coming with sharding, with zero-knowledge proofs, with statelessness, all these innovations coming beyond the merge, there's this huge roadmap of exciting things."