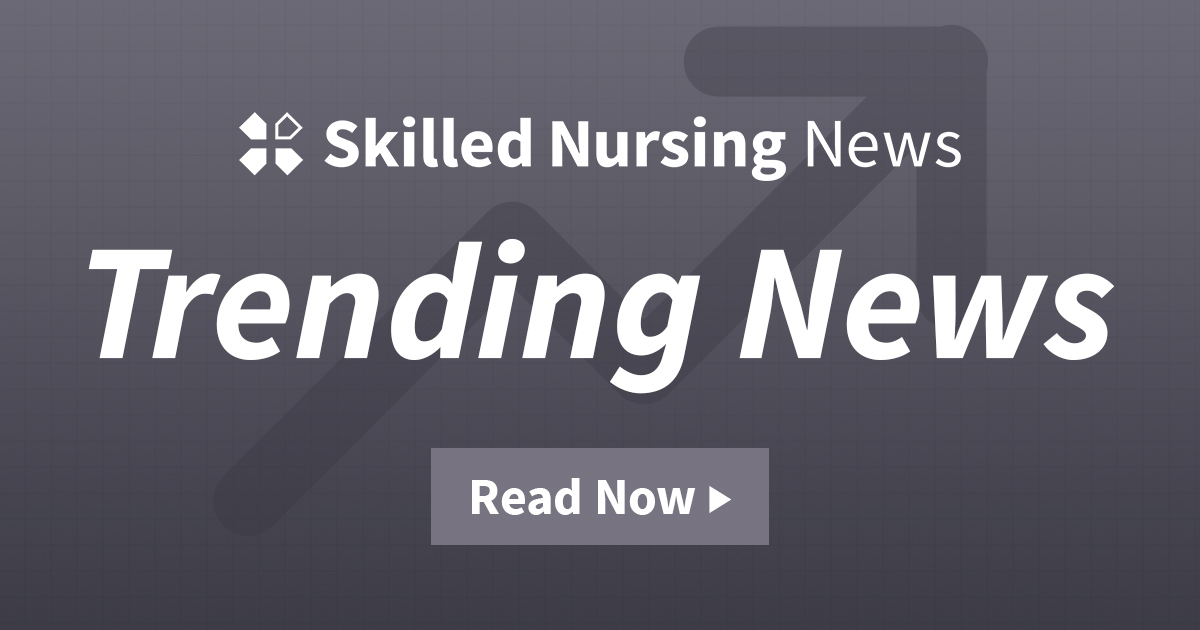 After Caledonia Senior Living leadership mandated the vaccine for all staff in March, they achieved a 92% vaccination rate after just two clinics. Gus Noble, president of the North Riverside, Ill., facility, said understanding his staff, their lived experiences and matching them with doctors they trust to present on vaccine efficacy helped them reach this goal.
In some cases staff left Caledonia, then subsequently got vaccinated and came back to work for the nonprofit skilled nursing and long-term care facility.
Caledonia was started by the oldest charity in Illinois, providing long-term care to the Scottish community in Chicago since 1845, along with memory care, skilled nursing, assisted living, and post-acute services. Noble has served as president of the nonprofit center since 2004.
Skilled Nursing News spoke with Noble to discuss how the center has fared the last year-and-a-half, and looking ahead to an almost fully vaccinated roster of staff and residents.
Most skilled nursing facilities have and are still facing vaccine hesitancy in the face of a federal mandate. How has Caledonia tackled this?
We are a Scottish organization in our origin, but we are a really diverse team. Today, our staff are all ages, sex and creed and color. We wanted to get into the roots of vaccine hesitancy. It's been well documented that Black and brown communities are more hesitant to come to the vaccine.
Just as I did with my colleagues, I said no, let's look at the elephant in the room here. Our CEO is white, I am a white man from Scotland. While I can intellectually conceive of the medical profession's cruelty to Black and brown people, historic cruelty, I don't have the lived experience or the ancestral memory to know how that truly feels. So it was my duty to connect those members of our team, with people who they can see do know how it feels, and can speak with experience, expertise and empathy. We hosted a Zoom call with two medical professionals who are African-American.
We had Dr. Robinson, and then we reached out to LeadingAge Illinois and LeadingAge National and there's a board member there called Marvell Adams who's the COO of the Kendal Corporation. It was recorded for additional audiences. I've never seen a finer, better presentation of vaccines from the Black and brown communities' perspective. They broke through everything and said the best way to protect people who live in long-term care is to protect the people who work in long-term care; it was a terrific explanation.
Have you seen success from efforts to connect with staff in this way?
At the first two clinics, we got 92% vaccination of our staff. We mandated [the vaccine] in March 2021. We have 100% of residents and 99% staff that are vaccinated. We made two exceptions, but I'm not giving up on those folks. I told them I'd be hounding them every other week, and I know that the president and the governor have mandated [vaccines] and the Pfizer vaccine has full FDA approval. I'm going to have another conversation with them.
We lost four members of staff, two of whom subsequently were vaccinated and have come back to us, and then we made two exceptions.
How else has Caledonia overcome vaccine hesitancy?
[Success] stories. One is of a resident called Liz. We went through 11-plus months of the crisis with absolutely no resident cases. It was only once we got past our first vaccination clinic, specifically nine days past it, a resident tested positive, and Liz was the one resident that I was most anxious about because she has a respiratory condition, and I knew COVID would target her with real cruelty. So she was taken to the hospital, where her oxygen levels were depressed.
Two days later she called us up and said, please make sure the nurses water the plants in my room and have my green blouse pressed because I'm coming home. Because she had that first shot, she was able to fight and beat COVID; she was able to get the second shot scheduled.
Dakota, who was the niece of one of our team members, she was 15 years old, captain of her basketball team, an energetic and healthy 15-year-old who tested positive for COVID-19, and 48 hours later, COVID took her life. We hosted a vaccine clinic in her memory.
Has it always been about open communication throughout the pandemic?
You really have to go back to March 2020 when we locked the doors … It was the first time in 104 years that we'd locked the doors of the Scottish home. We all looked at one another in this silent moment where we contemplated what was to come, and then one of the team members broke the silence, she spoke into existence the North Star, that would inform everything we were to decide and pursue. She said, 'If we overreact to this crisis, we will probably never know. But if we underreact we will know immediately.' All our heads start to nod and we said that's it, that's how we get through this.
How does that translate to vaccine hesitancy?
When it was clear [vaccines] were on their way, I asked everybody in one-on-one meetings, I said, I need to know where your heart and your head is. I asked every staff member if they would take the vaccine. I asked them to be unafraid of voicing any concerns, and then I asked them to send us back to school to do research, if they had any questions, concerns or confusion, and I spent, you know, weeks with my head in books in front of computer screens and on calls.
Has Caledonia's longevity put perspective on the pandemic?
Through two world wars, through the Civil War, through the Great Chicago Fire, through the 1918 flu pandemic, the Recession and Depression — we've delivered life's most important things: a home, family and love, and that's exactly what we're going to continue to do. When we gathered as a team, having that sense of home, family and love really kind of informed everything.
We shared this kind of sense of collective responsibility.