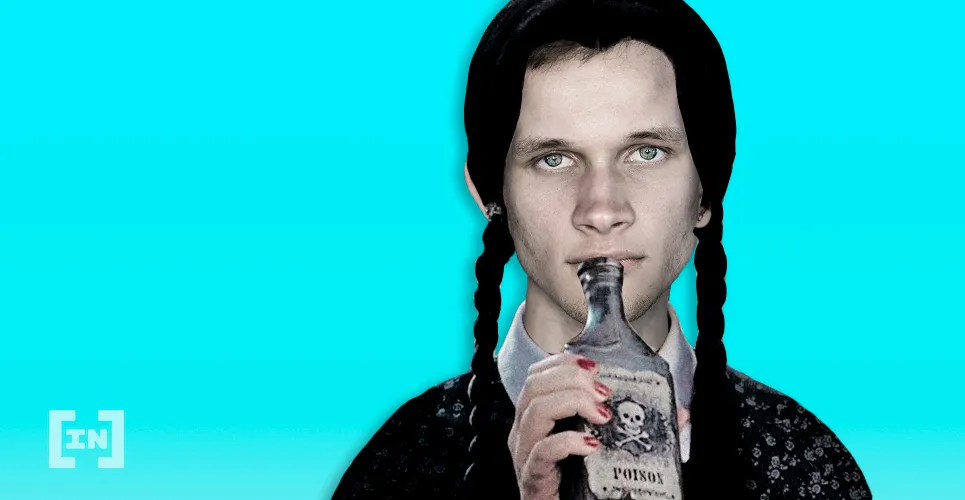 Vitalik Buterin: IT genius, crypto billionaire, philanthropist and king of fashion – he is all this and more. But there are some things that you don't know about him. And here they are.
Ethereum is a decentralized blockchain system based on smart contracts. These days, most DeFi and NFT projects are built on it. Its native token – ether (ETH) – is widely known as the second-largest digital currency in terms of capitalization on the crypto market.
But who is behind this project?
Vitalik Dmitrievich Buterin is a man of paradox. He is a world-famous genius who dropped out of school. An ardent opponent of centralization, Buterin was triggered by injustice in the game World of Warcraft. And he put that into action in his remarkable life.
He is just a humble guy who so often becomes the hero of memes.
Want to get to know him better?
Vitalik Buterin: The "math genius" who hated corporations
The future co-founder of Ethereum was born on January 31, 1994 in Kolomna, Moscow. When little Vitalik was six years old, his family emigrated to Canada in search of a better life. His father, Dmitry Buterin, is also a programmer and computer scientist. He instilled in his son an interest in the IT field from early childhood, which eventually transformed into an interest in cryptocurrency technology.
And Dmitry's efforts were not in vain. From the age of three, the boy showed success in mathematics. Being in the third grade, he already freely operated with three-digit numbers. Apart from mathematics, Vitalik also showed an early aptitude for economics and programming.
Vitalik seemed strange to classmates and even teachers at an elementary school in Canada. He stood out from his peers. He was eventually sent to study under a special program for gifted children. The "math genius," as he was called, was not particularly sociable.
But one should not assume that Buterin was born a brilliant mathematician/programmer/economist and devoted all his time to education. Not at all – simple human joys were not alien to him. For example, he was a massive enthusiast of the computer game World of Warcraft (WOW), which he enjoyed playing for several years.
In 2010, one incident completely changed the vector of his life. Blizzard Games released a global update. It was this update that caused Buterin to lose all of the achievements and skills he had obtained. It left Buterin with the idea that life can be cruel, corporations are evil, and centralization is the enemy.
 Source: time.com
Vitalik Buterin: Early Wins
Buterin went to the Canadian University of Waterloo, where he attended several advanced courses in computer science. At the same time, his interest in the new crypto technology grew. He was interested, but not yet one of the faithful. At first, the creator of the second main cryptocurrency was skeptical about the idea of digital assets. However, as he himself comments:
"If you have heard about something twice, then you should spend time on it and study a little more."
The emerging crypto industry of the early 10s had a very tiny community of enthusiasts, of which Buterin then ventured to become a part. In 2011, he began to spend a lot of time on crypto forums, where he acquired many useful contacts with like-minded people.
The idea of cryptocurrencies and their decentralized architecture, not subject to external corporate control, attracted Vitalik. Buterin jumped at the chance of a job that would be paid in tokens.
Vitalik woked as a copywriter, and each article he wrote brought him 5 BTC. In the same year, he co-founded Bitcoin Magazine, which was published in 2012 and became the first major publication on crypto topics.
Vitalik Buterin: Dropping Out
This new passion did not leave much free time, and Vitalik Buterin had to choose between studies and crypto. He dropped out of a prestigious university and plunged headlong into these experimental economics. At that time, he had already begun working on his own project. After devoting so much time to Bitcoin, Buterin understood well how limited the concept of the first cryptocurrency was.
Buterin, together with a team of enthusiasts, began to work hard on Ethereum. To finance the development, they held an initial coin offering (ICO) of Ether, which brought them around $18 million. The crowdfunding campaign of the project entered the top 3 most successful campaigns in the world. In addition, Vitalik Buterin received a $100,000 personal grant from the Peter Thiel Foundation. The Thiel Fellowship is a project aimed at supporting young entrepreneurs.
Buterin was able to manage all the money wisely. In December 2013, he wrote the first white paper for Ethereum and launched the first version of the network. In 2014, Buterin received the World Technology Award for his project.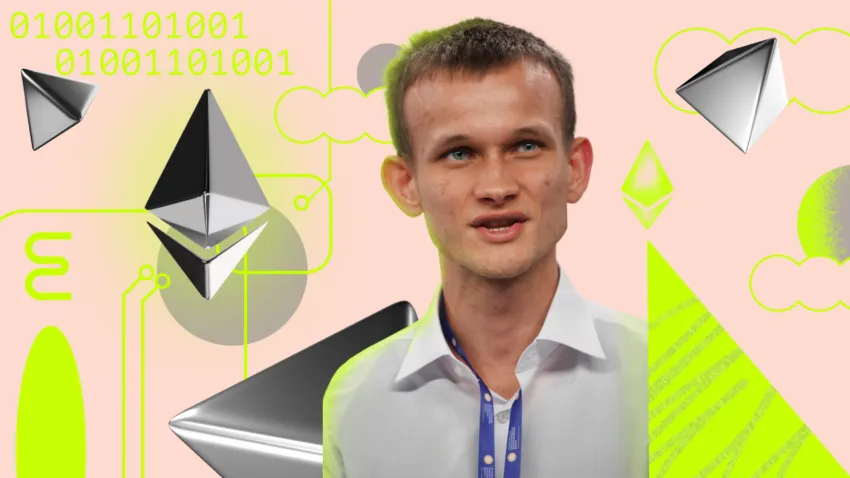 Youngest crypto billionaire
In 2021, Buterin became the youngest crypto billionaire in the world. The altcoin rose sharply and for the first time exceeded $3,000. Along with the capitalization of the ether, the fortune of its creator also grew.
By May 4, Buterin's assets exceeded $1 billion, and continued to grow. However, the title did not last long: on May 19, the cryptocurrency market crashed, pulling ETH with it. The catalyst was thought to be just one tweet by Elon Musk, where he announced that he refused to accept bitcoin as payment for Tesla cars.
Even without being a crypto billionaire, Buterin is still actively involved in charity work. For example, at the height of the pandemic, he donated $1 billion to fight COVID-19 in India. He also donated $54 million to Givewell, which distributes money to charities around the world. Buterin also did not forget about supporting startups related to crypto and blockchain technology. He donated funds to the Gitcoin organization. And recently, Buterin mentioned that he made donations to the people of Ukraine through a cryptomixer, and condemned the actions of the authorities regarding Tornado Cash.
All the merits of Buterin did not go unnoticed. For example, in 2017, he was in the top 10 of the list of "40 most influential young people under 40" according to Fortune Magazine. A little later, Buterin was in the Forbes "30 Under 30" in the Finance category. And most recently, in March 2022, Buterin became the face of the cover of TIME magazine, which first appeared in an NFT version.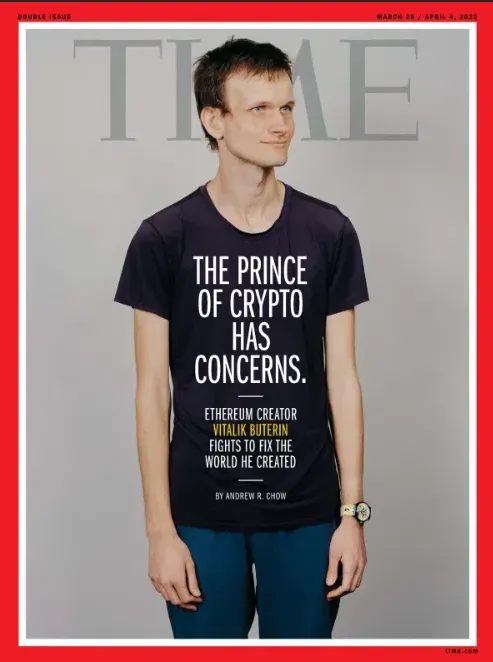 Vitalik Buterin: Unofficial title is no less important – style icon
Source: Twitter.com
Buterin has become famous for his absolutely irreverent outfits. To see the back catalog, click here.
Unfortunately, on the evening of June 25, 2017, Vitalik Buterin "tragically died" in a car accident. The news appeared in the wilds of 4chan, but soon it was picked up by the wider press, and even on Wikipedia, Vitalik was already "a Russian programmer." The situation was aggravated by the fact that Buterin himself also did not show any activity in social networks. The reaction of the crypto community and the market was not long in coming. ETH prices fell by 15%.
However, the very next day Vitalik himself had to refute the news of his death. Then he returned to Twitter, where he posted a selfie with the last transaction and the block number.
The project that never stops growing
Initially, Ethereum was created as a base for introducing blockchain into other projects. Already at the very start, many startups supported the idea. Later, large developers such as Microsoft, some banks and airlines, and even charitable organizations joined them.
Vitalik Buterin has built a massive roadmap for his project. The network regularly receives new forks and large-scale updates that improve its architecture and solve urgent problems in a timely manner.
Today, Ethereum is one of the largest networks in the crypto market. Its update – The Merge – moving from the Proof-of-Work (PoW) mechanism to the Proof-of-Stake (PoS) algorithm was a key event. It was a breakthrough step for the entire industry. The project's native token, ether (ETH), is the largest altcoin and the second largest cryptocurrency in terms of capitalization, second only to Bitcoin.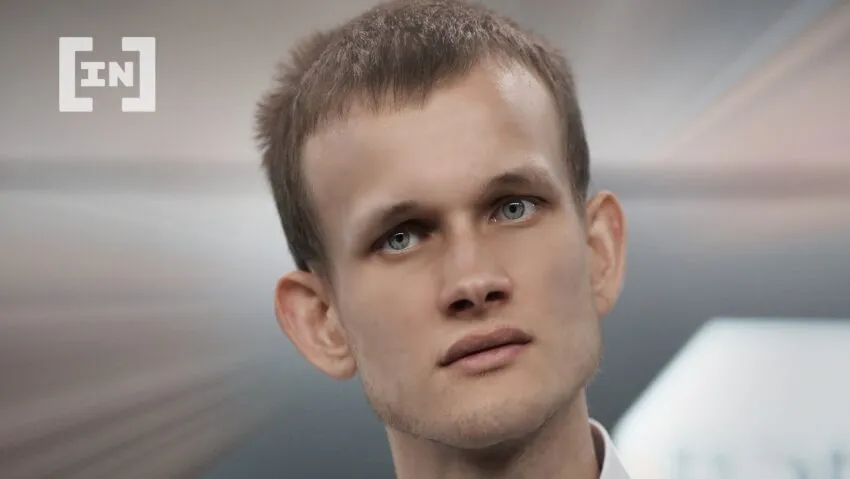 Interesting Facts
• Everything is known about Buterin's dad. What about mom? Natalya Amelina is a co-founder of the CryptoChicks educational organization, mainly aimed at attracting women to the crypto industry.
• Why Vitalik and not Vitaliy? That's what they called him in the elementary school of Canada. But -Canadians did not know that the Russian evolves with the age of its carrier.
•Is Vitalik Buterin sick? Not at all. As he said himself, "I suffer from a digital addiction."
•How many languages does Vitalik Buterin know? As many as three: Russian, English and Chinese.
•Vitalik Buterin is the co-founder of Ethereum. And who is with him? The core team included Gavin Wood, Charles Hoskinson, Anthony Di Lorio and Joseph Lubin.
•By the way, why Ethereum? The network was named after Aristotle's teachings about ether, the all-encompassing fifth element.
Vitalik Dmitrievich Buterin is both a man and a paradox
Vitalik Buterin became the world's youngest billionaire in 2021
Initially, Ethereum was created as a base for introducing blockchain into other projects.
Got something to say about Vitalik Buterin or anything else? Write to us or join the discussion in our Telegram channel. You can also catch us on Tik Tok, Facebook, or Twitter.
Disclaimer
All the information contained on our website is published in good faith and for general information purposes only. Any action the reader takes upon the information found on our website is strictly at their own risk.