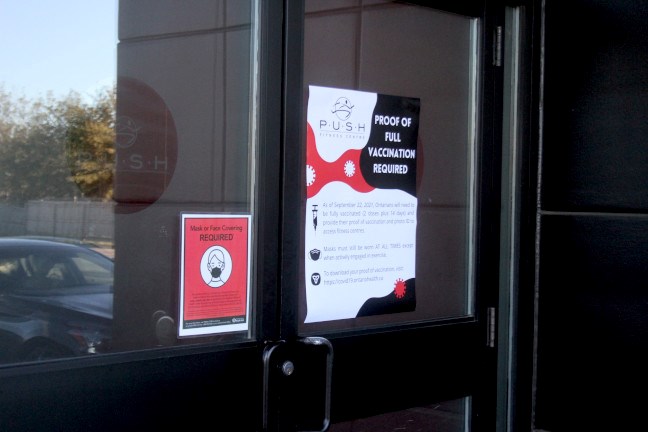 Ministry of Health figures show some local nursing homes have more than 20 per cent unvaccinated
Nursing homes in North Bay and across the province are being advised to follow the additional steps that have been put in place to protect residents of long-term care (LTC) homes, steps that take effect less than four weeks from now, on Nov. 15.
The updated restrictions, which were announced Oct. 1, mean that LTC home staff, support workers, students, and volunteers will require proof of vaccination by the new deadline. Those workers who do not have the vaccine or a valid medical exemption will be required to stay away.
In some cases, it could mean termination. In other cases, it could mean unpaid leave.
See: Waters Edge seniors home to require employees to be fully vaccinated
Also, newly hired workers will be required to show vaccination proof, or exemption proof,  as a condition of hiring.
"Vaccination rates of staff in many homes are not high enough in the face of the risk posed by the Delta variant," said a provincial statement. "This is putting vulnerable residents at risk. To ensure the health and safety of staff and residents, mandating vaccination for in-home staff has now become essential." 
LTCs are required to meet the following requirements:
Staff, support workers, students, and volunteers have until Nov. 15 to show proof they have received all required doses of a COVID-19 vaccine, or to show proof of a valid medical exemption.

Staff who do not have all required doses or a valid medical exemption by the deadline will not be able to enter a long-term care home to work.

Newly hired staff will be required to be fully vaccinated before they begin working in a home unless they have a valid medical exemption.

Homes will begin randomly testing fully vaccinated individuals, including staff, caregivers and visitors, to help detect possible breakthrough cases of COVID-19 as early as possible.
Along with requiring their staff to be vaccinated, many homes are putting in stricter measures for visitors. This would include rapid antigen tests on a twice weekly basis.
The Ministry of Health said fully vaccinated health care workers will continue to be able to work in more than one long-term care home, retirement home or other health service provider setting.
Recent figures (August 2021) from the Ministry of Health revealed that while most nursing home staff members are fully vaccinated, many are not. The Ministry of Health said in an October news release that as of the end of August about 44 per cent of long-term care homes in Ontario had staff vaccination rates below 90 per cent.
 Len Gillis is a Local Journalism Initiative reporter at Sudbury.com, covering health care in Northern Ontario. The Local Journalism Initiative is made possible with funding from the federal government.