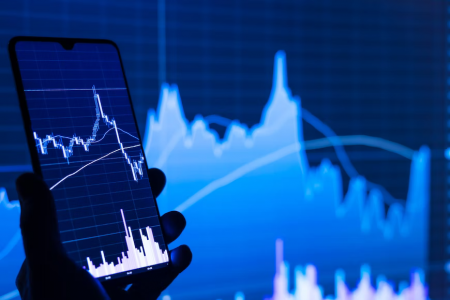 The stock market giant Nasdaq is preparing to launch Nasdaq Digital Assets, a custody service for institutions.
Nasdaq has announced a crypto custody service called Nasdaq Digital Assets in a move that represents its first significant foray into the crypto market.
Nasdaq Digital Assets will serve as a custody solution for institutional investors. As such, it will store crypto in a way that complies with regulations and industry standards.
The platform will combine aspects of hot and cold cryptocurrency wallets. Nasdaq's approach will provide high security, as seen in cold wallets, but it will also allow investors to quickly retrieve their investments, as seen in hot wallets.
The platform also aims to confront other challenges around liquidity and execution, according to statements made in an announcement.
Nasdaq CEO Adena Friedman said that Nasdaq Digital Assets "builds upon the successful solutions" that Nasdaq has introduced in the past. Those solutions include marketplace technology and crypto index services, among others.
Tal Cohen, Executive VP and Head of North American Markets, added that institutional investors are showing greater demand for digital assets. He added that Nasdaq is "well-positioned to accelerate broader adoption and drive sustainable growth."
Nasdaq Digital Assets will be headed by Ira Auerbach, who previously held various executive roles at Gemini—a major cryptocurrency exchange founded by twin brother entrepreneurs Tyler and Cameron Winklevoss.
Though this is Nasdaq's first major foray into cryptocurrency, the company has considered moving into crypto since at least 2018. At that time, CEO Adena Friedman told CNBC that Nasdaq "would consider becoming a crypto exchange over time," assuming that it could provide a fair experience for investors.
That same year, Gemini began to use Nasdaq's SMART surveillance technology to protect against market manipulation. In 2019, Nasdaq began to work with and offer that service to a total of seven cryptocurrency exchanges.
Nasdaq also launched the Nasdaq Crypto Index in February 2021, which tracks the performance of various digital assets and cryptocurrencies.
Nasdaq's main competitor, the New York Stock Exchange (NYSE), is also becoming involved in crypto. NYSE filed a trademark for NFT trading in February, while NYSE Arca is supporting various proposed Bitcoin ETFs. NYSE operator ICE is also responsible for Bakkt, a payments service for cryptocurrency, loyalty points, and other assets.
These developments suggest that leading traditional stock exchanges see potential in cryptocurrency. Though neither stock exchange has opened a general-purpose crypto exchange to date, that does not seem out of the question given recent developments.
Disclaimer: information contained herein is provided without considering your personal circumstances, therefore should not be construed as financial advice, investment recommendation or an offer of, or solicitation for, any transactions in cryptocurrencies.