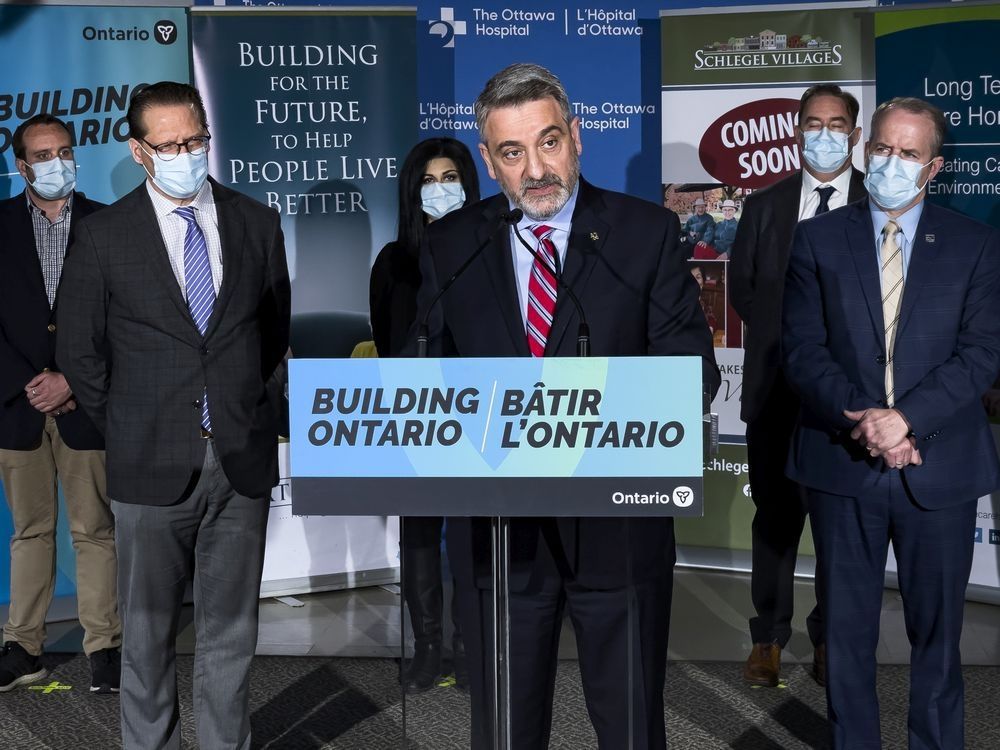 Article content
Ontario will fund a recruitment and retention plan to add 225 nurse practitioners to nursing homes, Long-Term Care (LTC) Minister Paul Calandra says.
Article content
The $57.6 million announcement Wednesday includes money to help LTC homes cover employment costs and up to $5,000 to defray relocation costs for a nurse practitioner who agrees to work full-time in rural areas for at least one year.
Article content
"Nurse practitioners, they play a key role in ensuring that residents receive the best quality of care," Calandra said. "They are part of a health care team that develops, supports, implements and evaluates residents' care plans. They also provide leadership and mentorship for other staff, enhancing their knowledge and abilities."
Dr. Doris Grinspun, CEO of the Registered Nurses' Association of Ontario (RNAO), said nurse practitioners can diagnose and prescribe by legislative authority, and they played an essential role during the pandemic.
Article content
"They were the ones that were there 24/7 in the homes that were lucky to have them," Grinspun said, calling the funding an "amazing" initiative for LTC residents.
RECOMMENDED VIDEO
Calandra confirmed for reporters Wednesday that hospitals are already using a new government law that makes it easier to move seniors out of hospital into LTC homes.
Under Bill 7, called the More Beds, Better Care Act, patients can be charged $400 a day to stay in a hospital bed after a doctor has concluded that they don't need that level of care and would be better served by in-home care or a nursing home bed.
To avoid paying the daily fee, seniors on a wait list for a bed in a preferred nursing home would have to accept a space in another facility until their first choice becomes available.