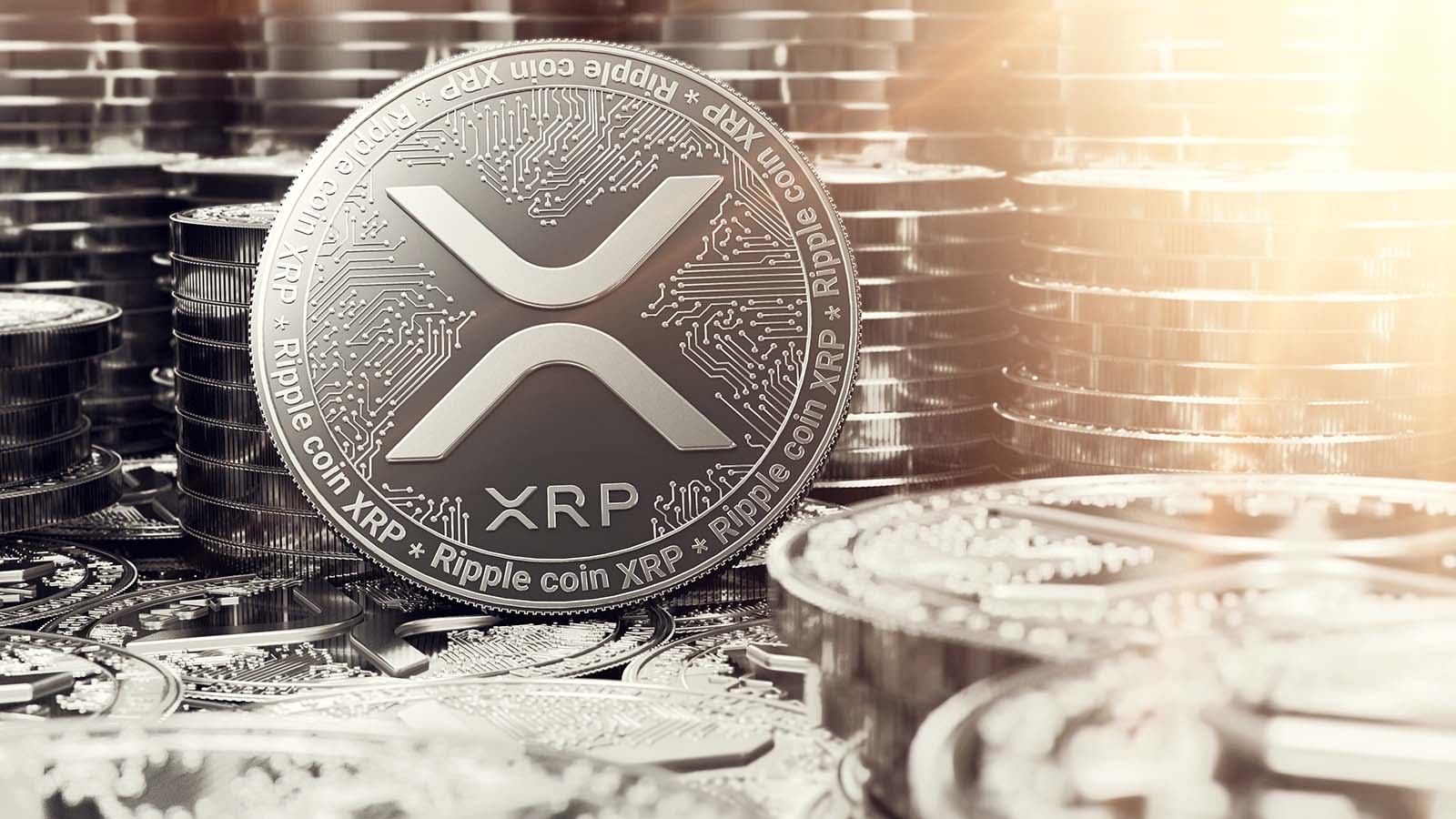 Ripple Labs is still favored to win the lawsuit filed against it by the Securities and Exchange Commission (SEC). But future prospects are unclear for this crypto developer's coin, XRP (CCC:XRP-USD).
Even if it beats the SEC's case, additional moves higher for this coin are debatable. This isn't due to just the high chances investors holding it today to  sell the news and cash out once a final judgement is reached.
Lacking in utility compared to coins more optimized for DeFi (decentralized finance), outside of perhaps greater usage in global payments remittance (its original use case), it's hard to see Ripple becoming more widely used.
This may explain why XRP hasn't moved much lately. All while other large names, like Bitcoin (CCC:BTC-USD) and Ethereum (CCC:ETH-USD), continue to make their way back to their respective past highs. Expect this to continue as long as the courtroom battle drags on, and for long as there isn't big progress in increasing its utility.
For those bullish on crypto, sticking to better options than Ripple still looks best.
Ripple: Still Fighting it Out in the Courts With the SEC
Since last spring, when Ripple went from being the underdog to the favorite, market opinion has been that it's a matter of when, not if, this crypto's developer successfully fights off charges from the securities regulator that its coin is an unregistered security. But as of now, it's unclear when the moment of truth will finally arrive.
More delays in the legal battle could be ahead. Ripple requested an extension of both the expert rebuttal report deadline, and of the expert discovery deadline, to Nov. 12 and Jan. 14, respectively. The SEC pushed back on this date, with the court asking both parties to split the difference and move the expert discovery deadline to Dec. 22. But no matter which side gets its way, this case will stretch into 2022.
What does that mean for XRP-USD price action ahead? Further sideways trading. More traders who bought into Ripple for a quick pop on a favorable ruling will get impatient. This may be countered by other traders who are late to the party to dive in on the same catalyst. This may be good news for those holding onto it, hoping Ripple zooms to $1.50 or $2 on a judgement. That is well above the $1.11 per coin it trades for today.
But again, it's far from guaranteed a big spike will arrive post-judgement. Even worse, when considering its present and possible future utility, it may be difficult for this coin to sustain, much less gradually add to its present price.
Adoption Needs to Pick Up for XRP-USD To Stay Above a Dollar
With a market capitalization ($51 billion) in the ballpark of Cardano (CCC:ADA-USD) and Solana (CCC:SOL-USD), it may seem as if Ripple has high potential to become one of the most widely used cryptocurrencies. Yet as of right now, it's a stretch to say it has potential on par with either.
Yes, there is a path for XRP-USD to sustain, and add to, its value, if it becomes more widely used in cross-border payments. But will it? Although designed for this purpose, it's hardly the only crypto that offers the ability for open source payments. To make matters worse, the incumbent SWIFT system may be able to keep disruption from crypto-based alternatives at bay.
Putting it simply, the pressure's on Ripple to lock down more deals, like the one it made recently with the Qatar National Bank, that my InvestorPlace colleague Mark Hake discussed Oct. 15. Without a ramp-up in partnerships, doubt/uncertainty about its potential to become the dominant crypto in cross-border payments will rise.
Coupled with further delays with the SEC lawsuit? Forget about Ripple taking off again in the future, staying above the $1 mark may prove to be difficult.
There Are Better Ways to Play Crypto's Continued Comeback
While concerned about growing regulatory scrutiny, I am overall bullish that the crypto comeback can carry on in the months ahead. However, this bullishness does not extend to XRP-USD. Bitcoin and Ethereum have a good chance of staying on their upwards trajectory. Ripple may struggle just to hold steady.
Further delays in the lawsuit means a long waiting period of a (possible) post-judgement boost. More concerns about its future as a "disruptor" of cross-border payments may apply pressure. With many better options out there, from established names like Bitcoin, to more up-and-coming ones like Cardano and Solana, holding off on Ripple is still the best move.
On the date of publication, Thomas Niel held long positions in Bitcoin and Ethereum. He did not have (either directly or indirectly) any positions in any other securities mentioned in this article. The opinions expressed in this article are those of the writer, subject to the InvestorPlace.com Publishing Guidelines.
Thomas Niel, contributor for InvestorPlace.com, has been writing single-stock analysis for web-based publications since 2016.