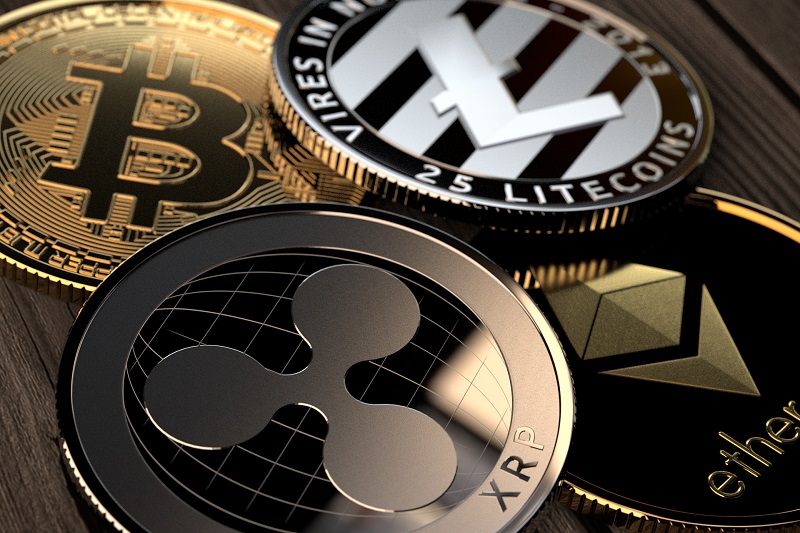 Ripple coin and Fantom have been reflecting some buying interest recently, although the bearish sentiment in the crypto market is pulling everything down. Cryptocurrencies are behaving like proper risk assets, declining in response to geopolitical tensions, and the conflict in Ukraine has sent them down again. Although, this is a good opportunity to look at buying XRP and FTM coins, since they are likely to be the first to turn bullish once the market sentiment improves.
Ripple Daily Chart – Will the 50 SMA Hold for XRP?
The 50 SMA still stands for now, despite being pierced yesterday
Ripple coin has been bearish since May, since it keeps making lower highs, as the SEC lawsuit continues to weigh on the price. The lawsuit has been dragging on for a year now, but former SEC official, Joseph Hall, predicts that things are stirring in the right direction, at least for now. Ripple Labs has bought back $15 billion of its Series C funding, indicating that their confidence that they will win the case is increasing.
Another win for Ripple's legal battle came when District Judge Torres denied the SEC's motion to file a sur sur-reply, in support of its motion to strike Ripple's fair notice defense. XRP/USD surged higher earlier this month, but the climb stopped at the 100 SMA (green), and since then, XRP has been trading between this moving average at the top, and the 50 SMA at the bottom. Yesterday, we saw the price push below the 50 SMA but it retraced back up and closed the day there. Although, even if the decline continues, this will be a good opportunity to add to XRP longs.
Fantom Daily Chart – Can FTM Reach $1?
FTM broke the support zone below $1
Fantom is a prominent name in the DeFi sector of the crypto industry, with the TVL at $10 billion, while the market cap stands at $5 billion, which means that the ratio stands at 2/1. Fantom runs on three actual networks, which makes it one of the fastest blockchains, and the growth of DeFi has been helping keep the demand up for Fantom.
FTM/USD tried to make new highs in January, but we saw a quick reversal toward the end of last month, which came after the shock in the DeFi market. That shock has passed now, but the sentiment still remains bearish in the crypto market, and that has dragged FTM below the 200 SMA and the support zone around $2. Now, this digital coin is heading towards $1, where we would be tempted to open a buy position.
XRP/USD