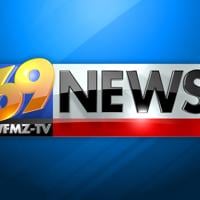 WASHINGTON, Dec. 22, 2021 /PRNewswire-PRWeb/ — SOME (So Others Might Eat), a nonprofit organization whose mission is to aid men, women, and children experiencing homelessness and extreme poverty in the Nation's Capital, is now accepting donations in the following cryptocurrencies: Bitcoin (BTC), Ethereum (ETH), Amp (AMP), Basic Attention Token (BAT), Bitcoin Cash (BCH), ChainLink (LINK), Dai (DAI), Dogecoin (DOGE), The Graph (GRT), Gemini Dollar (GUSD), Litecoin (LTC), Storj (STORJ), UMA (UMA), Zcash (ZEC), 0x (ZRX) and 1inch (1INCH) and more.
The Giving Block is a donation platform for nonprofits to accept cryptocurrency through their existing websites. The Giving Block cites that SOME is one of the first D.C.-based, human services organizations exclusively focused on those affected by homelessness and poverty issues, to begin accepting cryptocurrencies. This new donation method enables SOME's supporters with cryptocurrency portfolios the ability to support the organization in a tax-efficient way. The IRS classifies cryptocurrency donations as property, meaning they are not subject to capital gains tax and are tax-deductible on the donor's tax returns.
"We're excited about this innovative way to engage donors in SOME's mission," said Ralph Boyd, SOME's CEO & President. "The Giving Block makes it easy for our supporters to contribute their cryptocurrency and use technology for good."
The Giving Block, leaders in equipping nonprofits with the tools and techniques to effectively fundraise with cryptocurrency, has made it possible for SOME's stakeholders to make an important difference in the lives of D.C. residents experiencing poverty and homelessness in a meaningful way.
To donate cryptocurrency to SOME visit some.org/crypto.
About SOME
SOME provide material aid and comfort to our vulnerable neighbors in the District, helping them break the cycle of poverty and homelessness through programs and services that save lives, improve lives and help transform lives of individuals and families, their communities, and the systems and structures that affect them. Learn more at some.org.
About The Giving Block
The Giving Block equips nonprofits to fundraise cryptocurrencies like Bitcoin, providing education, training and a technical solution. For nonprofits who choose to go the extra mile, they advise on crypto fundraising strategies, and/or pair nonprofits up with partner crypto organizations, elevating fundraising and awareness outcomes. Ultimately, they help nonprofits build a cryptocurrency fundraising program, and a brand in the cryptocurrency industry. Learn more at thegivingblock.com.
Media Contact
David McCorvey, SOME (So Others Might Eat), +1 202-2154391, dmccorvey@some.org
Twitter, Facebook
SOURCE SOME (So Others Might Eat)