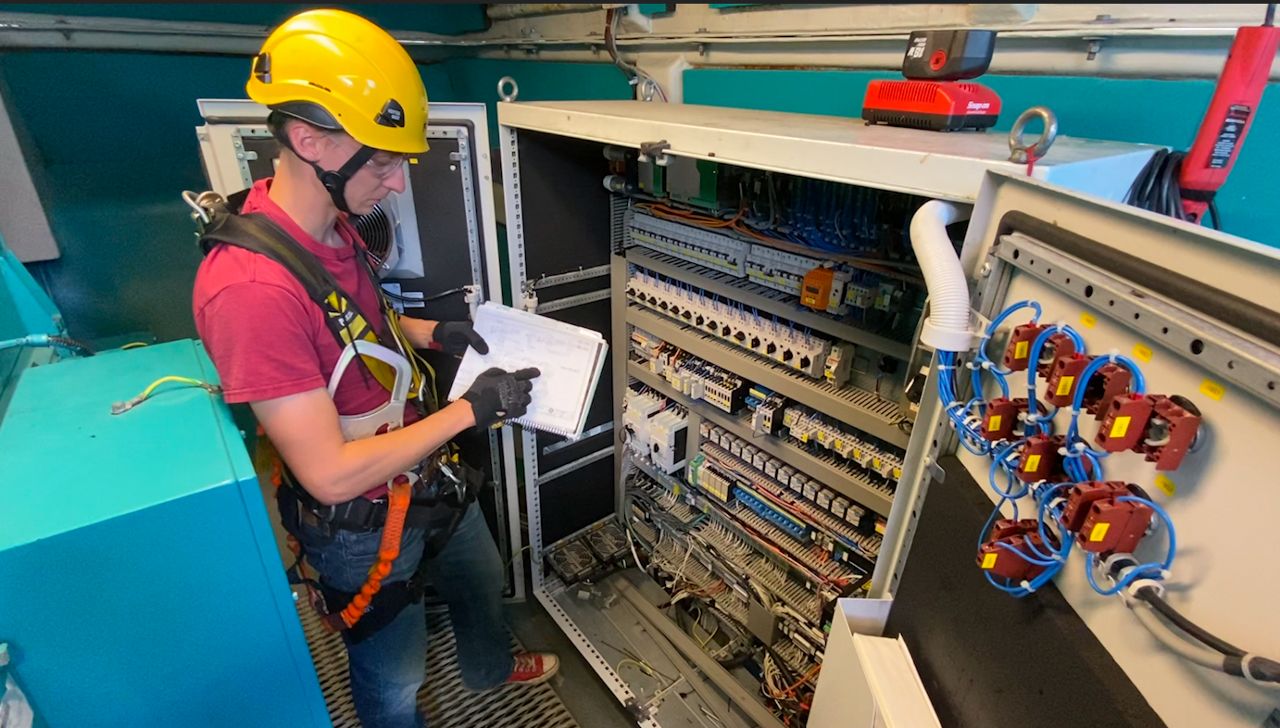 CLEVELAND, Wis. — The massive nacelle of a wind turbine is one of Sam Van Haren's classrooms at Lakeshore Technical College.
The environment inside the structure housing the turbine is where he'd like to work when he graduates at the end of the year.
"The wind turbine industry appealed to me because of the kind of environment you're in," he said. "You're at height and you're working with equipment that's high speed and high voltage, so everybody needs to be on their A game for everything."
At height means working hundreds of feet above the ground. The wind industry is looking for both women and men to help fill open positions.
The U.S. Bureau of Labor Statists expected the field to grow by about 5,000 people nationwide in the next decade. Van Haren is keeping close tabs on the job market as he hears graduation.
"As far as Wisconsin, they're starting to build up a little more. But anywhere in the Midwest, East Coast, West Coast — even just a couple hours south in Illinois — there are plenty of job opportunities available," he said.
The learning process at LTC runs from small-scale models of turbines to training on real equipment on campus.
Wind Energy Instructor Justin Barrett was helping a group of people build their own small-scale turbines in a classroom.
"It shows what the basics of what a wind turbine is. Everything from the tower base to the gear drive to where the generator is," he said. "It's putting on blades and figuring out how to do all of these things work together to produce electricity."
Like Van Haren, he's got a pulse on employer's needs.
"One of our local employers is looking for technicians right now. He happens to be on his honeymoon and he's contacted me twice while on his honeymoon still looking for employees," Barrett said. "That can give you a flavor of the demand right now for skilled technicians."
Van Haren said the field is anything but ordinary.
"I just wanted to be part of a crew and a job that's exciting and not your average day to day," he said.