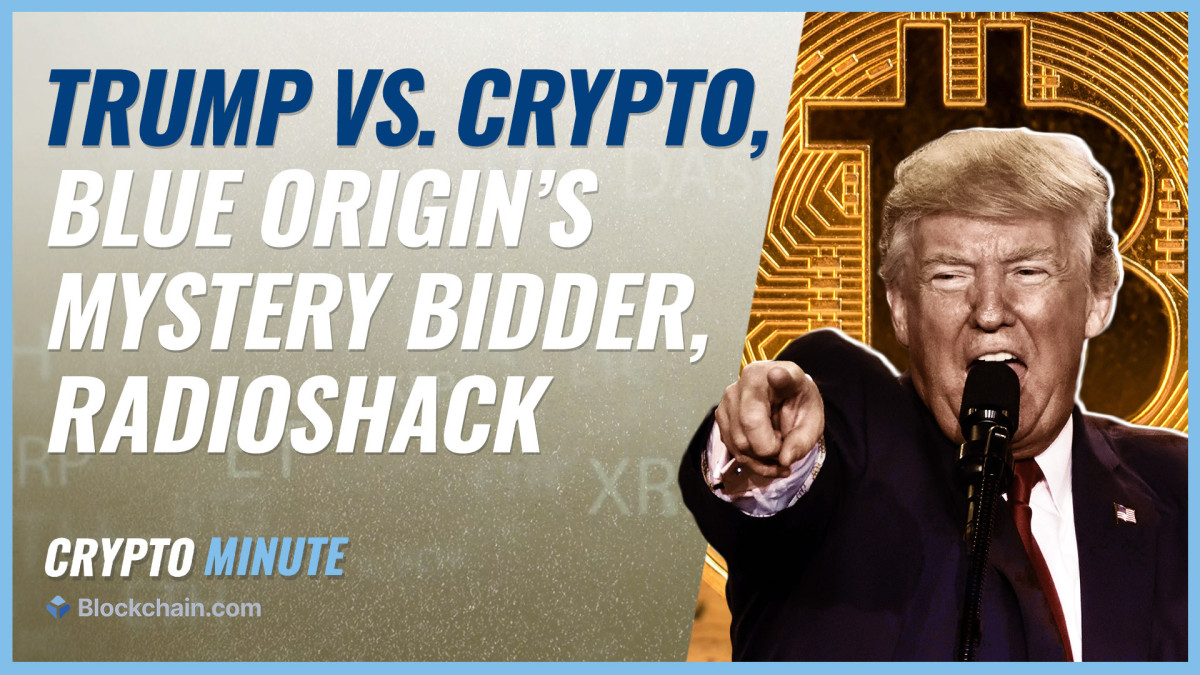 In the latest Crypto Minute, Ross Mac of Maconomics discussed Donald Trump's cryptocurrency comments, RadioShack's attempt of a comeback and the reveal of the Blue Origin mystery bidder. 
Transcript: 
Looks like the former President and former first lady are at odds over crypto…while RadioShack is trying to emerge from bankruptcy through the crypto space.
It's ya boy Ross Mac and these are the biggest cryptocurrency stories on Wednesday, Dec. 23.
Despite Melania Trump's NFT launch, former President Donald Trump thinks that cryptocurrencies are dangerous and says that he favors a strong U.S. dollar. Trump added that he wants a "currency called the dollar" and not all of these other cryptocurrencies. Guess Trump just isn't buying the hype…It's not the first time we've seen them disagreeing.
Justin Sun, the founder of Tron–a blockchain platform–revealed that he was the $28 million mystery bidder for the first Blue Origin flight launch earlier this year with Jeff Bezos. Sun announced that he'll be going on his trip to space…but not with Bezos, instead with five other people next year. It's clear its too much money being made in crypto…he paid 28 million and just casually missed the trip with Bezos.
Live from the cemetery…RadioShack is attempting a comeback….but now how you think…this time it'll be in the crypto world. the retail chain plans to launch RadioShack defi. users can buy and sell tokens similarly to Coinbase and other exchanges. the company claims that it can bridge the chasm of mainstream usage…
TheStreet's Crypto Minute is brought to you by Blockchain.com.