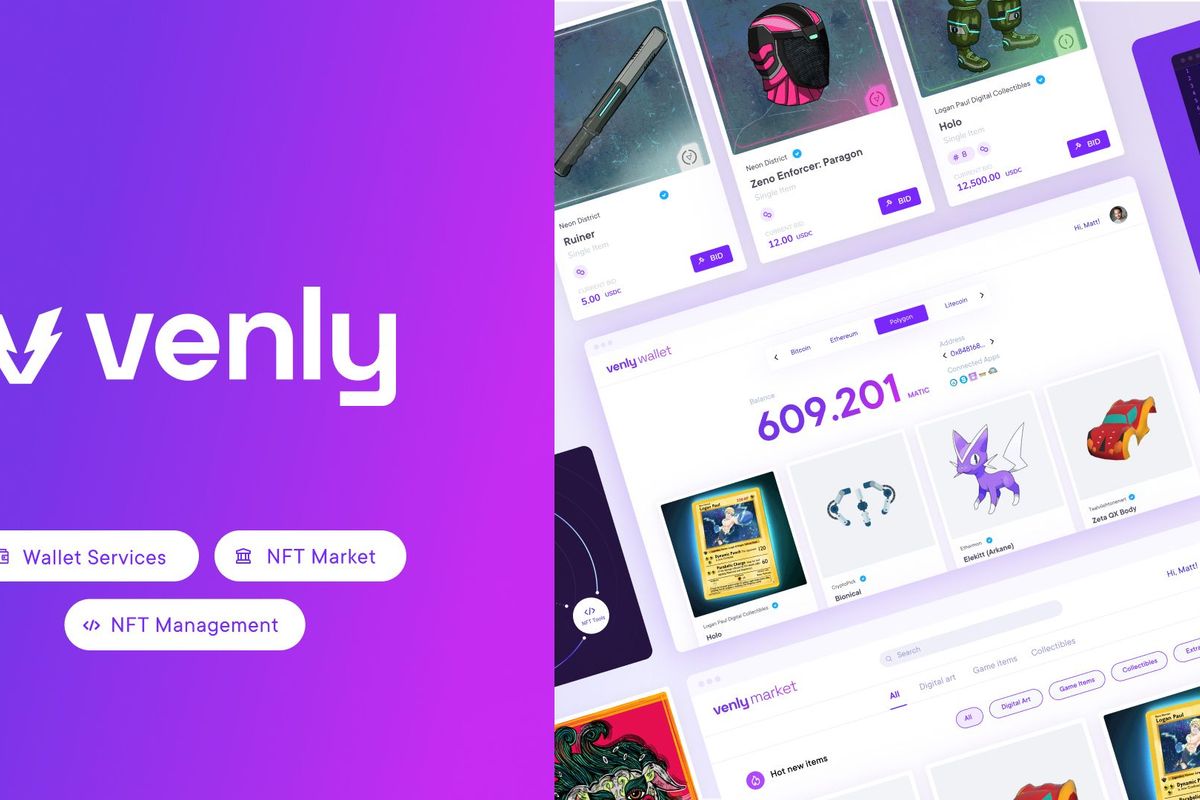 Venly, the fast-growing blockchain company based in Berlin, has raised €21 million from a group of investors to supercharge its growth. It becomes one of the many companies that have scooped billions of dollars this year.
Venly raises funds
In an announcement, Venly said that it had raised about $23 million from investors like Coinbase, Courtside Ventures, Fortino, and Plug and Play among others. The developers intend to use the fundraising to develop products centered around Web3.
For starters, Venly is a company that develops a number of tools for the blockchain industry. Some of those tools are the Venly Wallet, Venly Market, and tools for NFTs. It has also created an innovative product that lets people create, sell, and distribute NFTs via Shopify.
These products enable people to onboard users to their NFT platforms, sell NFTs, mint new NFTs, and manage wallet solutions. One can also build a game inventory system.
In a statement, Venly said that it will use these funds to launch an accelerator track for game studios, hire new staff, and deepen its integration with other platforms. In a statement, the CEO of Venly said:
Venly has been growing at a fast pace in the past few months. Its wallet has over 2 million users while its revenue crossed over $1 million.
Record fundraising
The new fundraising by Venly comes at a time when other blockchain companies have raised billions of dollars from investors.
Near Protocol has raised over $500 million from investors this year. This makes it one of the best-funded companies in the industry. This week, Ox Protocol raised $70 million from Coinbase.
Ava Labs, the owners of Avalanche, raised $350 million at a $5.25 billion valuation. Similarly, Mina Labs, a zero-knowledge product raised $92 million from FTX Ventures. Other popular blockchain projects that have raised funds recently include Gemini, which raised $400 million at a $7.1 billion valuation, and FTX which is now valued at over $32 billion.