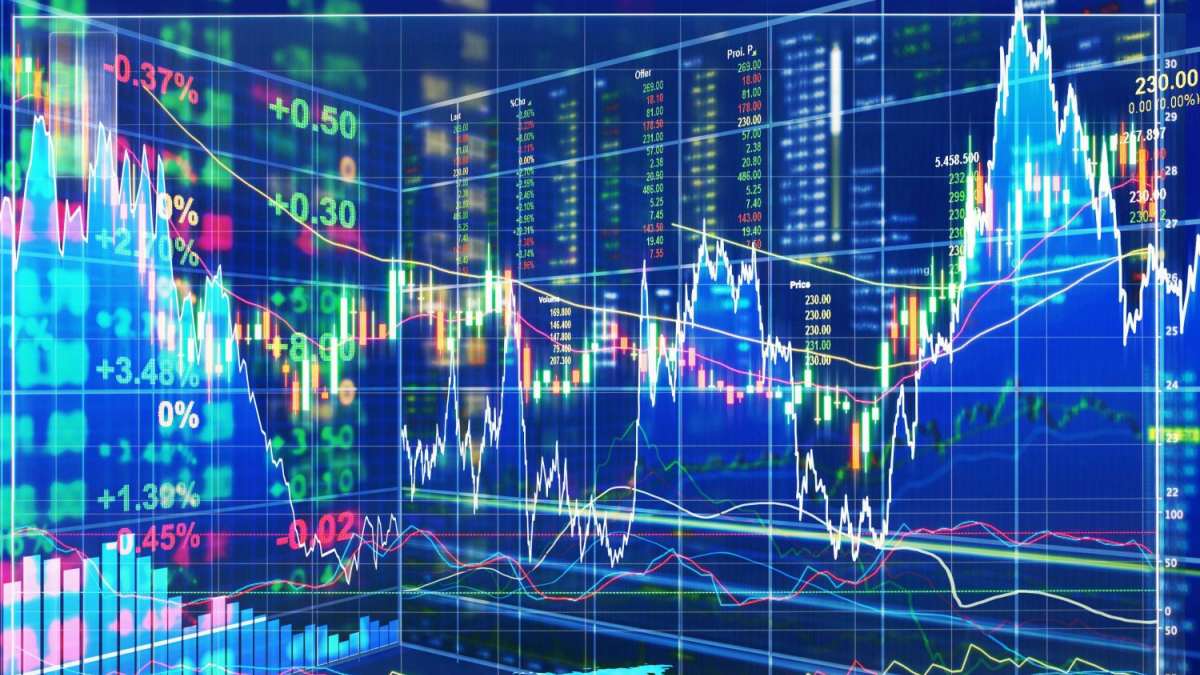 Anyone who wants to become a successful crypto trader or investor must have a firm grasp on the market and access to accurate and dependable data.
Following the newest developments in the digital asset market, locating the most reputable and efficient crypto exchange, and tracking numerous particular statistics that might aid your next move can be challenging at times. Here are the most excellent cryptocurrency data websites and tools to help you master cryptocurrencies in 2021.
Websites that Provide Information about the Cryptocurrency Market
That platforms deliver rapid, near-real-time, and accurate information regarding circulating supply, pricing action, total supply, and other factors. Integrating with other exchanges, determining average prices, and normalizing data are all part of the market data analysis process. All of this must be completed without making any mistakes. They are as follows:
CoinMarketCap
CoinMarketCap is the most popular site for examining the cryptocurrency market's volume, pricing, and supply of currencies. They have a robust API available to anyone who wishes to integrate data into their user experience. It allows you to view what the rest of the market is seeing.
CoinCodex
CoinCodex is a well-known and widely used cryptocurrency tracker that can monitor real-time coin values, historical charts, the market capitalization of crypto assets, track portfolios, and so much more. They also provide a variety of tools, such as bitcoin price notifications, calculators, and widgets.
Furthermore, the portal compiles the most recent cryptocurrency news to assist you in making educated judgments while investing in cryptocurrencies. They also provide updates on ongoing ICOs and dApps. The CoinCodex app is available on Google Play Stores and the Appstore for those who want everything at their fingertips.
CryptoCompare
CyptoCompare is a long-running website that provides credible market statistics, portfolio tracking tools, and exciting articles on various currencies and developments. It is worthwhile to follow this platform because it has such a large following.
CoinGecko
CoinGecko provides a comprehensive and fundamental study of the whole crypto market. This portal keeps track of the price, volume, market capitalization, and trends of all active and non-cryptos. CoinGecko also keeps track of community development, significant events, open-source software development, and on-chain statistics.
Messari
Messari provides the crypto-economy with transparency. They make sense of the nascent and groundbreaking new asset class for investors, controllers, and the general public. They are constantly developing data tools that will ensure informed decision-making and investment. Messari believes that crypto will democratize access to knowledge and provide everyone with the tools they need to achieve riches in the future.
Coinlib
Coinlib delivers cryptocurrency prices, charts, lists, and industry news. Furthermore, they feature an education area where you may be guaranteed to learn something about trading whatever token you pick. Their information and trading software allow you to make fully educated selections to enter the crypto markets. It is the place to go if you're seeking top exchanges, crypto numbers, bitcoin domination, technical analysis, or webinars.
CoinCheckup
CoinCheckup was founded to increase the transparency of all cryptocurrencies traded on the open market. Due to the many data points available to users, the CoinCheckup system makes it simple to analyze each coin before putting your money.
The group devised a structured research procedure and developed criteria for grading digital assets. As a result, all user-researched information is available under each crypto coin's "Analysis tab." It's only the tip of the iceberg. There is also a great real-time market data tracker, projections, and a wealth of instructional tools on the website.
CryptoMood
CryptoMood is a one-stop store for all the data you could require about some of the 3000+ cryptocurrencies currently on the market, allowing you to stay up to speed on your favourite assets.
On the CryptoMood smartphone app (available on Google Play or Apple Store), by employing the TradingView interface and the CryptoMood API, all of this information is displayed to you via a single, standardized lens.
The latest news, bitcoin price, Tweets, Reddit postings, whale movements, and even pertinent YouTube videos and podcasts are all available in one location. Premium users enjoy extra capabilities such as an automatically updated live feed and the opportunity to establish customized notifications regarding their favourite assets. CryptoMood services are available to use.
CryptoMood, on the other hand, is more than just a cryptocurrency news aggregator. It combines artificial intelligence and natural language processing to determine if a particular piece of bitcoin information is favourable or harmful. It also considers the authority of different sources. CryptoMood AI crawls and evaluates over 50 000 news sites, millions of tweets every day, and 1,200 blogs.
These are categorized as good or negative using a specific algorithm separated into two sentiments: news and social networks, which may use to make better-informed trading decisions.
Portals for Technical Cryptographic Data
This information and tools allow you to do in-depth research about the current state of the crypto market. They are sure to assist you in making a lucrative selection based on real-time data.
Alternative. me
Alternative. me delivers comprehensive crypto analytics and accurate trend analysis to help you predict where the markets will go next. They also include currency overviews, API information, and a crypto terror and greed index, allowing you to see what other investors are interested in.
Datamish
Anyone interested in margin trading will find Datamish to be a valuable resource. It has margin statistics for Bitcoin, Litecoin, Bitcoin, Monero, Crypto, IOTA, EOS, and Ripple. It provides margin statistics and trends for periods ranging from one hour to a year. It also gives you health scores to help you decide whether the timing is perfect for investing in any of the cryptocurrencies it covers.