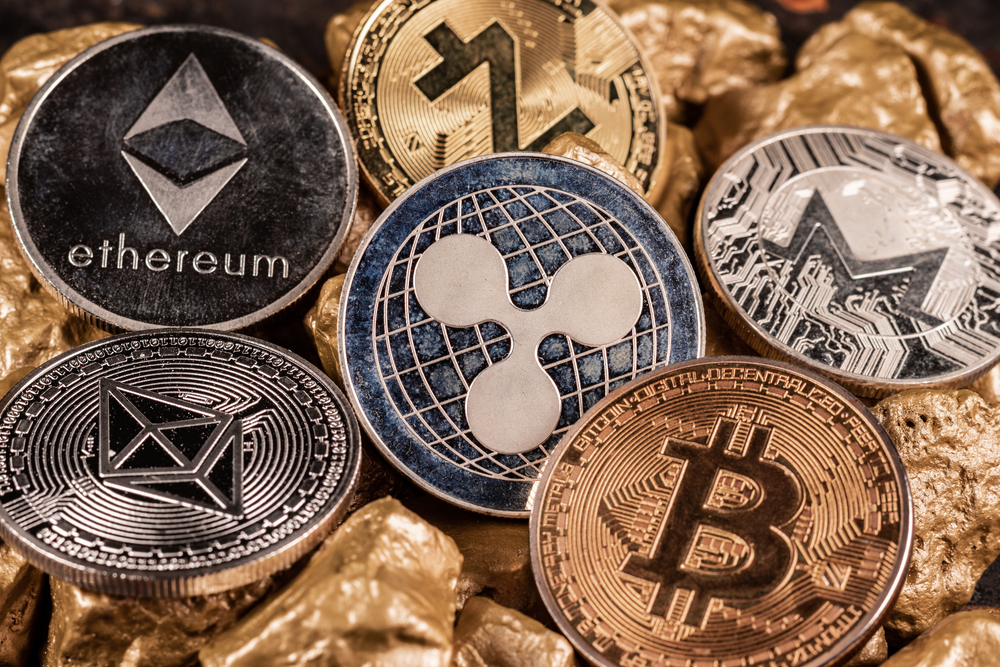 It's a green day across the cryptocurrency markets as September comes to a close. Matthew Dibb of Stack Funds noted "We are experiencing some end-of-month buying before the quarter is closed. We may see this continue over the next few days as funds take on new investor subscriptions."
At the time of post, Bitcoin (BTC) was up nearly 6% on the day at $43,361 while Ethereum (ETH, +7.26%), VeChain (VET, +12.66%), Hedera Hashgraph (HBAR, +12.93%), IOTA (MIOTA, +11.43%), OMG Network (OMG, +16.42%), Qtum (QTUM, +16.97%), WOO Network (WOO, +28.42%), Golem (GLM, +16.57%) were significantly up in the last 24 hours.
Positivity comes as U.S. Fed Chairman Jerome Powell disclosed that he does not intend to ban cryptocurrencies. When asked about earlier comments he had made about CBDCs replacing private crypto, Powell said he'd "misspoken." Another green light to Bitcoin's price comes as U.S. SEC Chairman Gary Gensler reiterates support for a narrow class of Bitcoin ETFs that would invest in futures contracts rather than direct buying.
Altcoin Talks Soar Across the Cryptomarket
On-chain analytics firm Santiment notes that Altcoin mentions have upped significantly, stating: "In the midst of another downswing for #altcoins with many prices getting back to June levels, social discussion rates began to soar for assets not named #Bitcoin".
Courtesy: Santiment
Let's See What's Happening With:
Terra (LUNA)
On Sept. 30, The Terra network announced that Columbus-5 was now officially live as the new Terra mainnet. Columbus -5 marks the successful migration from Columbus-4 and remains the "most significant mainnet upgrade" since its inception.
Col-5 unlocks numerous dimensions for the Terra ecosystem to better capture value, port assets across chains, and set the foundation for a vibrant TeFi economy. Terra (LUNA) traded at $37.72 at the time of publication.
OMG Network (OMG)
On Sept. 20, Enya's Boba Network announced its public mainnet launch. The network joins other projects such as Polygon, Arbitrum, Optimism, zkSync in addressing Ethereum's ongoing scalability issues being an Optimistic Rollup.
OMG Foundation core contributor Enya also announced it would be releasing a BOBA token to support decentralized governance of the network. BOBA tokens will be airdropped to existing OMG token holders who have bridged their OMG tokens to Boba Network by a snapshot date later in October.
"From a community perspective, we're lucky to have inherited the OMG network," Alan Chiu, founder of Boba Network and CEO of Enya says. OMG Network recently rebranded to OMG Foundation and traded at $11.62 as of press time.
GOLEM (GLM)
Golem is similar to the decentralized storage network Filecoin. Only, instead of storage, Golem facilitates the buying and selling of computing power that would otherwise go unused. Golem Network recently announced Thorg, a free Ethereum mining app for PCs been built for gamers and other folks such as miners who already have powerful home computers.
Users are paid not in ETH, but Golem's GLM token. This may help encourage passive ETH mining amid negative news that the second-largest Ethereum mining pool, Sparkpool was suspending operations due to the ongoing Chinese crackdown. GLM traded at $0.50 as of press time.
WOO network (WOO)
WOO Network is a deep liquidity network connecting traders, exchanges, institutions, and DeFi platforms.WOO Token is used in the network's CeFi and DeFi products for staking and fee discounts.
WOO Token has ticked higher since Sept 24- the date China's recent crypto ban surfaced online, its advance was partly buoyed by Chinese investors seeking alternatives. An impending airdrop of DODO tokens to WOO stakers scheduled from Oct.15 – Dec. 30 also boosts the positive bias. The network stated on Sept. 29:
"Until the end of 2021, WOO stakers on WOO X will enjoy an additional reward pool of 500K DODO, airdropped daily to their WOO X wallets…"
WOO traded at $0.97 as of press time.
Image Credit: Santiment, Shutterstock